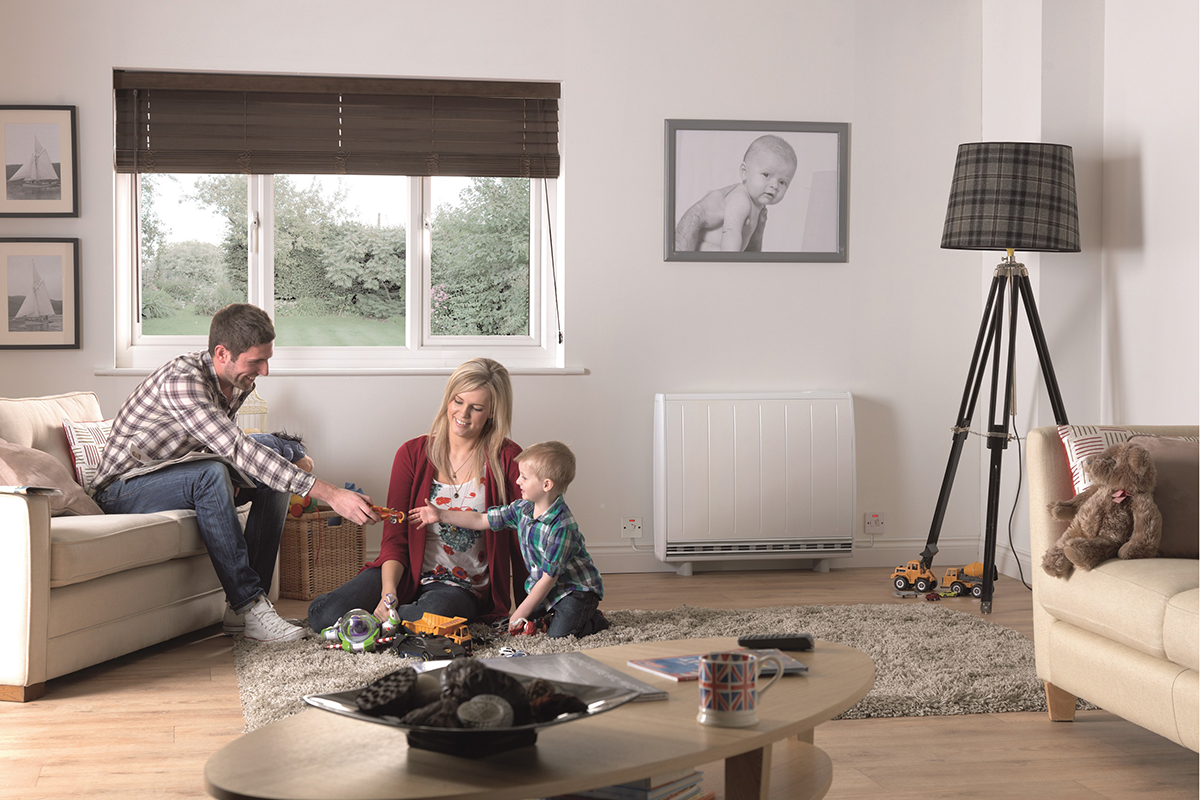 The largest UK trial to test how smart storage heaters can be used to store and deploy renewable energy is set to launch this September.
Run by Centrica and Glen Dimplex, the trial will examine the role storage heaters could play in balancing the grid as part of an advanced virtual power plant platform.
The storage heaters will be installed in around 375 properties and operate with renewable energy, storing power when it is abundant, and pausing this energy harvesting when demand threatens to outstrip supply.
The trial will run for two years and will add 2.5MW of capacity to the 16MW of domestic devices such as battery storage, electric vehicles and smart hot water tanks, that already sit on Centrica's virtual power plant platform. It trades flexible and stored energy to grid operators to help balance the peaks and troughs associated with renewable energy.
For the first time, it is adding storage heaters to this virtual power plant. Seen as a low-cost alternative to heat pumps in certain properties and scenarios, Glen Dimplex is installing Quantum off-peak heaters for local authorities and affordable housing providers which will deliver residents heat on demand, total control and lower energy bills.
Muiris Flynn, Chief Technical Officer at Glen Dimplex, said: "This is the cheapest form of direct-electric heating, and can help social housing providers to combat fuel poverty. By aligning with renewable generation we're providing a low carbon, maintenance free, simple to install and easy to use heating system that ensures residents' bills are kept at a minimum."
Stavros Sachinis, Head of IOT Optimisation at Centrica, said: "This is another fantastic proof point of the capability embedded within the Hive Honeycomb platform, helping to bring the value of Demand Side Response and Virtual Power Plants to homes across the UK."
Storage heaters have traditionally worked with overnight economy 7 tariffs, but the latest generation will operate in line with renewable energy availability.
In February, energy regulator Ofgem approved Centrica's proposal to trial the provision of flexibility services in the Balancing Mechanism (BM), paving the way for a much more device-led approach to energy flexibility.