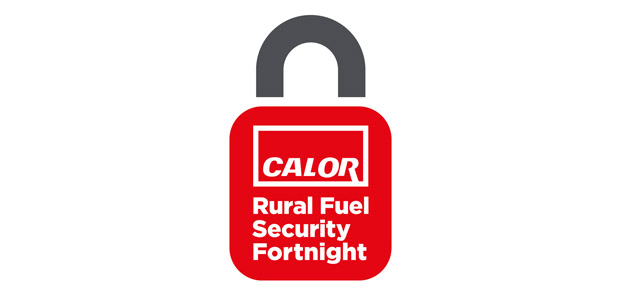 With the clocks going back and the nights getting darker, the time is right for installers to start thinking about their customers' fuel security, says Calor Gas. Rural crime – including that of fuel – cost the UK an estimated £44.5m during 2013, which was a 5.2% increase on the previous year.
With this in mind, Calor will be running its Rural Fuel Security Fortnight, from Sunday 26 October 2014 – Saturday 8 November 2014 and encouraging installers to get on board by sharing their tips for fuel security via the Calor Installer twitter channel (@CalorInstaller).
As the dark nights creep in and with Halloween on the horizon, homeowners are often feeling a little 'spooked', especially as OFTEC, the Oil Firing Technical Association, warns that the autumn and winter months are often when oil tank owners are most at risk from oil theft.
As a result, Calor aims to raise awareness of fuel security in off-grid areas, and provide installers with information in order to best advise their customers on which fuel to opt for and how to keep it secure.
One recommendation for enhanced off-grid fuel security – especially for those using an oil system – is to convert to liquid petroleum gas (LPG).
With heating oil installations, thieves typically target quiet, rural communities, siphoning oil from storage tanks outside people's homes, leaving them with little or no fuel. This is at a time when many homeowners will refill their storage tanks in preparation for the colder weather as well as keeping them topped up to avoid any shortfall in fuel availability, making oil installations especially vulnerable.
This causes considerable expense and inconvenience for the homeowner to repair and refill the tank and to clean up any environmental damage caused by spillages.
With LPG, these concerns can be avoided. LPG offers a highly secure alternative as it is virtually impossible to steal, requiring highly specialised equipment to extract the gas from the tank. The tank can also be buried underground, in as little as a three metre squared space in the homeowner's garden. This makes it very difficult to locate and access as well as creating a more aesthetically pleasing installation for the customer and freeing-up otherwise wasted land.
By recommending the switch from oil to an LPG system, installers can capitalise on conversion work, including the installation of a new LPG boiler and the subsequent maintenance and servicing of the system.
What's more, homeowners looking to convert to LPG can receive a free gas connection and above ground tank installation if they switch to Calor LPG before 31 March 2015.
However, if homeowners are currently using oil and are not yet ready to make the switch to LPG, Calor advises they do the following:
Fit a level gauge to tanks for alerts about unusual drops in oil level
Think about where the oil tank is situated. If possible, re-site to an area where it is more secure or out of site
Install a CCTV system or security lighting around the tank to illuminate any suspicious behaviour
Install security fencing or spikey plants around the tank
Regularly check tanks for signs of tampering
Paul Madge of Calor Gas, said: "Fuel theft is a major issue in off-grid areas, and those using heating oil will often find themselves targeted.
"Calor wants to use Rural Fuel Security Fortnight as an opportunity to raise awareness of off-grid fuel theft. We understand that homeowners see installers as an integral and trusted source of information and want to help by providing clear guidance about how LPG can offer a safe and secure alternative."
Installers interested in learning more about how Calor LPG can benefit their business and customers, should visit www.calor.co.uk/installer.