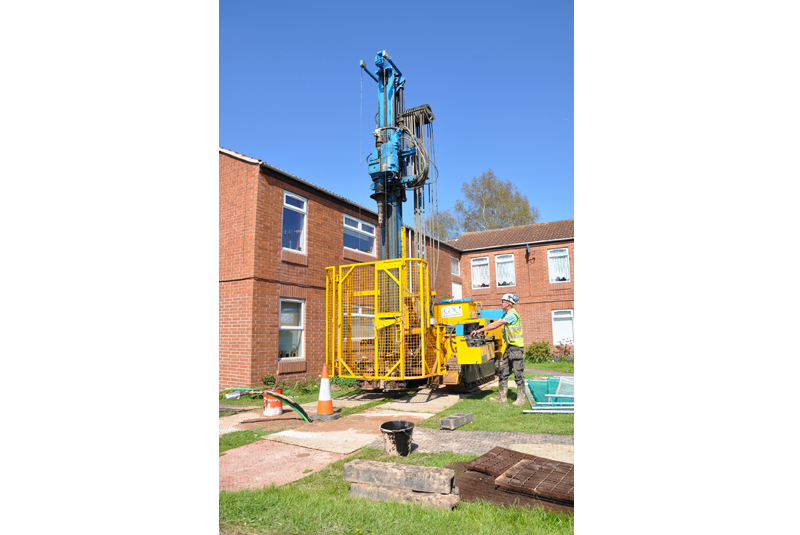 A group of Nottinghamshire residents are making significant savings on their energy bills and reducing carbon emissions by up to two thirds, thanks to Calorex's ground source heat pumps.
Calorex has worked in partnership with A1 Housing – a housing management organisation for Bassetlaw District Council – since 2007. Most recently, Calorex was the chosen supplier of two dozen ground source heat pumps for the extensive refurbishment of six sets of four apartment blocks by A1 Housing.
The 24 apartments are located in an area with no access to the gas network, and were previously using storage heaters.
Robert Ebbs, Energy Officer at A1 Housing, explains: "The Calorex WW5000 pumps were specified for this project – one 5kw unit per apartment. These were selected simply because they were the only heat pumps that ticked all the boxes and met all of the requirements.
"Having installed numerous Calorex heat pumps previously and having seen the benefits, we had no hesitation in partnering with them again for this project."
A Calorex ground source heat pump is specifically designed to optimise energy efficiency for domestic applications and to provide all the space and water heating requirements a household may need using heat from the ground as the energy source. There are no emissions from the installation systems, no flues or condensate drains are required and there is no pluming or local pollution from the property.
Calorex ground source heat pumps are unique in that they deliver domestic hot water at 65°C without any supplementary electrical heating back up. Comfortable space heating is delivered between 35°C and 55°C and is designed to work efficiently with radiators or under floor heating systems.
The installation of the ground source heat pumps in Nottingham is part of A1 Housing's ongoing initiative to reduce the carbon footprint of its housing stock and achieve the government targets for 2020 and beyond.
Calorex ground source heat pumps are available in four sizes with thermal power outputs of 3.5, 5.0, 8.0 and 12.0kW. The first two units are particularly suited to the typical small, well insulated houses being built by housing associations and other social landlords. The two larger models in the range will operate efficiently in houses up to around 250m² built to present day Building Regulation standards.
For more information on Calorex's comprehensive range of high performance units, contact Calorex Heat Pumps, visit www.calorex.com.