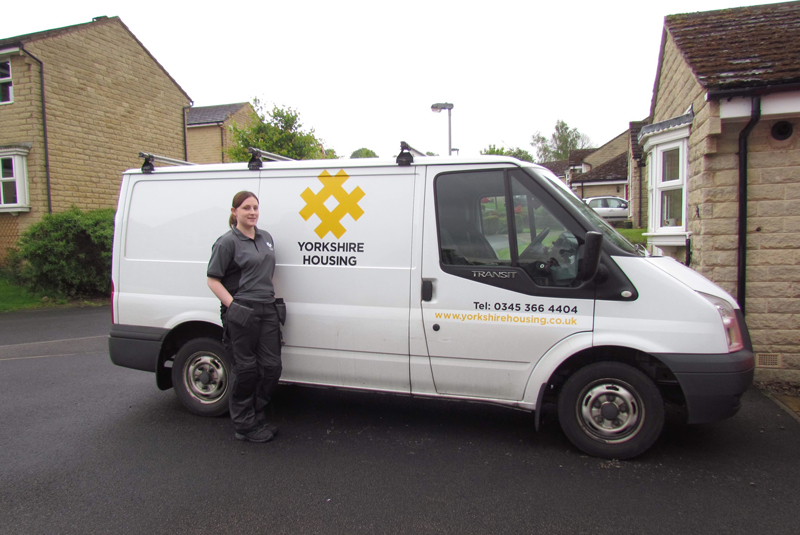 A congratulations should go to gas training graduate Esther Naomi as her gas training accomplishments have paid off, with a full time role as an in-house gas team member at the Yorkshire Housing Association.
Esther started her journey with BTC Training Centre learning to be a gas engineer on the ACS New Entrant Multi-Skilled Gas Engineer Course.
As part of her training BTC provided a work placement and on the job mentoring with the housing association to enable her to complete a portfolio of evidence – a mandatory requirement to become a qualified Gas Engineer.
After successfully passing her ACS assessment and exam Esther become a fully qualified gas engineer.
Yorkshire Housing Gas Technical Coach, Mark Chipchase, said: "Esther started on a four-month placement through Brookhouse training and was working in the Bradford and Skipton area with one of our gas operatives until she gained the qualifications and portfolio needed to become a qualified gas engineer. It was a really successful placement.
"Esther then registered with the recruitment agency we use and got a job working as a service and breakdown engineer for the east and south gas team. She took to the role very quickly and was soon getting good feedback from customers as well as fellow engineers. She would take jobs at short notice and cover callout when required.
"A vacancy for a permanent engineer came up and Esther was taken on. She is still working to a very high standard and continues to get great feedback from our technical coaches who audit all gas operatives. She is a credit to us and always willing to go the extra mile."
For more information on BTC, visit: www.brookhousetraining.com