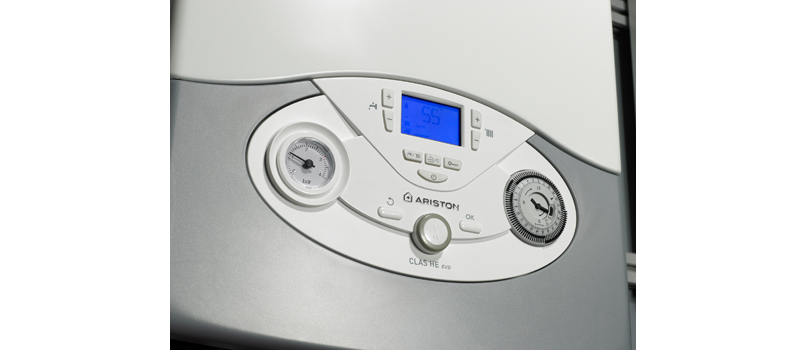 Ariston has reaffirmed its commitment to quality and reliability by introducing extended 8-year and 12-year warranties on its Clas HE evo and Clas HE System evo high efficiency boilers.
Available from 28th September 2015, the extended warranties are also supported with Ariston's new — and the industry's first — 24/7 customer service. Customers are able to register their warranties either online (on the main Ariston website) or by phone.
Both the compact Clas HE evo and Clas HE System evo boast a user-friendly interface, high quality electrical connections and advanced control options. Plus, thanks to a multi-zone external accessory, all evo boilers are capable of managing up to three temperature zones.
Clas HE evo boilers also have best-in-class NOx emissions and offer efficiencies of up to 90%, with outputs ranging from 12 to 38kW. The Clas HE System evo is available in outputs from 18 to 30kW. All boilers utilise a proven stainless steel heat exchanger alongside an 'AUTO' function which monitors the ideal temperature for the heating system, reducing peaks in flow temperature and optimising efficiency.
Commenting on the new offering, Mustafa Findik, Managing Director of Ariston UK, said: "We firmly believe in the high quality and longevity of our products. These new warranties have been introduced for the Clas HE evo and Clas HE System evo boilers to underline our belief in their reliability and efficiency.  Customers purchasing one of these boilers can be reassured that not only are the products highly efficient, they are also built to last."
Customers looking to obtain an extended warranty need to register their Clas HE evo or Clas HE System evo boiler online at www.ariston.com/uk