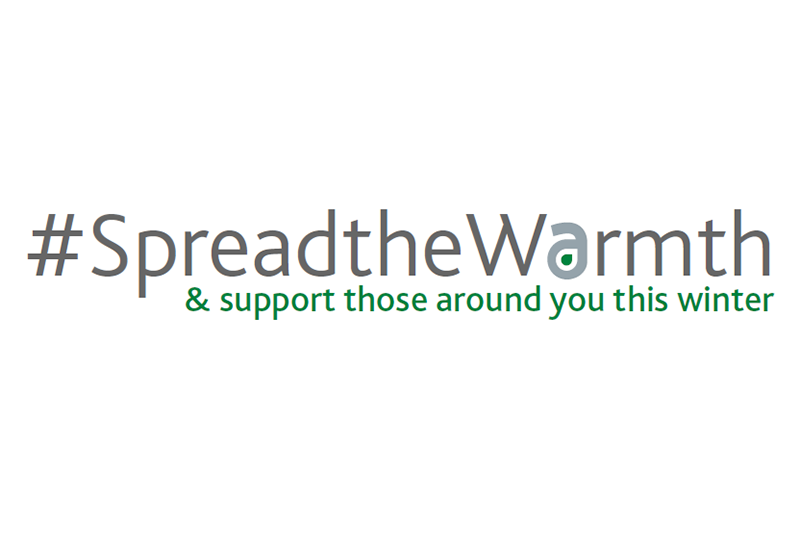 Altecnic is launching its #SpreadtheWarmth campaign to raise the profile of important issues and charitable causes such as mental health, and food and energy poverty.
Activities will include supporting the Stoke-on-Trent Trussell Trust foodbank, teaming up with MENTalk to discuss winter mental health issues in its latest podcast, and raising funds for the Donna Louise children's hospice, alongside other charitable initiatives, and donations.
The #SpreadtheWarmth campaign is set to run through December and January, with a range of charities and organisations involved.
Supporting Stoke-on-Trent Foodbank
Beginning in December, Altecnic will be continuing its partnership with the Stoke-on-Trent Food Bank, founded by the Trussell Trust. With food bank usage this year being 11% higher than in 2019, Altecnic has pledged to support 150 local families this Christmas by providing 'Turkey and all the trimmings' food vouchers through the Stoke-on-Trent Food Bank.
Altecnic employees are also contributing food and Christmas gift donations as the food bank continues to provide the usual food parcels to those who need temporary additional support.
With Altecnic staff wanting to support the food bank and their 120 volunteers further, six Altecnic team members will be volunteering for one afternoon in December to help package food parcels.
MENTalk Podcast
To continue the #SpreadtheWarmth campaign, Altecnic wants to shed light on the psychological impact that winter may have on members of the plumbing and heating industry – with long hours being worked, pressures of Christmas taking their toll, and site shut-down having an impact on finances. To raise awareness, Altecnic will be releasing a webinar in association with the mental health charity MENTalk, with an open conversation between three plumbers who have all had their own mental health struggles.
How to get involved and #SpreadtheWarmth
Throughout December and January, Altecnic will be encouraging others to #SpreadtheWarmth this winter and share their own stories and initiatives using #SpreadtheWarmth on social media.
Campaign updates will be available via Altecnic's accounts on Instagram, Facebook, Twitter, and Linkedin.
Caroline Wolfe, Community and Business Liaison Co-Ordinator at the Stoke-on-Trent Food Bank, commented: "From when Altecnic Ltd first approached us winter 2020, looking to support struggling people locally to make sure that their Christmas had some Christmas cheer, they have been actively partnering in our work donating food and finances, to help ensure that our vital work continues providing emergency food to over 1,000 people every month. We look forward to welcoming their volunteers in December to our warehouse to help us as we prepare again for another challenging winter."
Stephen Blair, co-founder of MENTalk, also discussed the importance of encouraging people to #SpreadtheWarmth this winter: "It's a tough time of year for our industry – we are leaving home in the darkness and coming home in the darkness. In this time, as tradesmen, all we are doing is working. So, we need to encourage people to reach out and talk to one another about how they are feeling at this time. This can only be done by breaking down barriers and creating greater awareness of the problems that many men face."