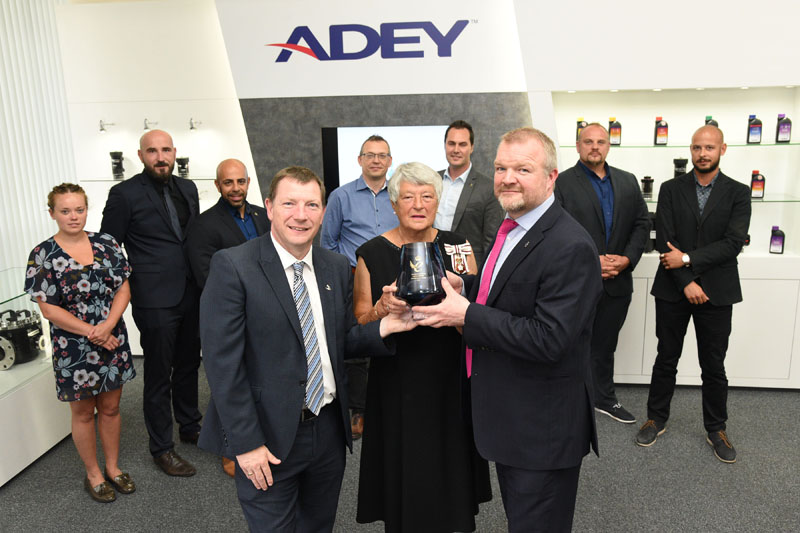 ADEY has been awarded with a third Queen's Award for its work in maintaining and protecting central heating systems in the UK and around the world.
Members of staff were joined at ADEY's Cheltenham HQ by local dignitaries to celebrate receiving the certificate and Queen's Award bowl, as well as a citation signed by HRH The Queen and Prime Minister Theresa May.
The Queen's Award for Enterprise in International Trade was said to be awarded to celebrate ADEY's growth in overseas markets. ADEY has built upon its homegrown business over the past four years and now trades in 19 European countries as well as China, the United States, Australia and New Zealand.
"It was an honour to welcome Dame Janet Trotter to ADEY once again to receive this great honour," said John Vaughan, ADEY Chief Executive. "After the huge success of our pioneering filters and chemical water treatments in the UK market, we have been concentrating on bringing our products to a global customer base.
"Damage caused by corrosion in heating systems isn't unique to the UK. This latest Queen's Award is testament to ADEY's efforts in spreading the message and providing a solution for an issue that's causing a headache for heating installers all around the world."