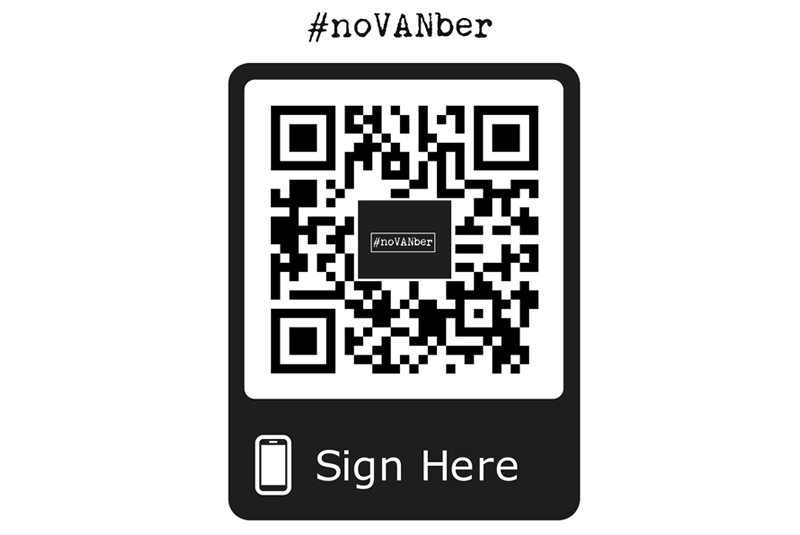 The #noVANber campaign to tackle theft from tradespeople's vans is in full swing, with the petition now live. Organised by heating engineer Peter Booth with support from across the construction industry, the #noVANber petition needs 100,000 signatures to be considered for debate in parliament.
Peter explains: "The perpetrators [of van crime] get a £60 to £80 fine for causing criminal damage and I don't think that's enough. I want to do something about it… it's not just criminal damage, they're affecting our ability to work and our ability to earn a living… this is going to take all of us to get noticed and hopefully get something done."
To sign the petition and make a difference to the lives and livelihoods of tradespeople, either click the link below or scan the QR code.
petition.parliament.uk/petitions/231177