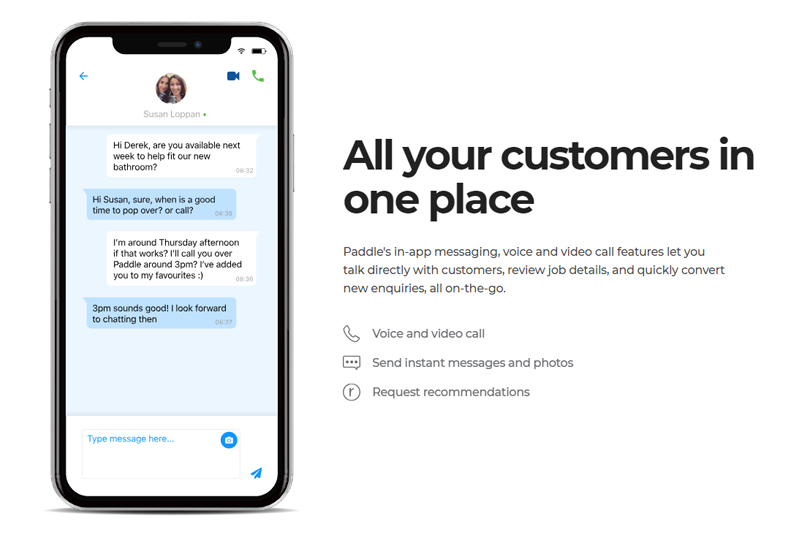 Trust is the biggest influencing factor for homeowners when selecting a tradesperson according to recent research from Paddle, the app that promises to be the fastest and simplest way for tradespeople to secure jobs.
The research, which surveyed over 1,500 consumers, looked at which factors influence a homeowner when it comes to selecting a tradesperson, with almost half (46%) of people only contacting those who have been recommended by someone they trust.
Homeowners spend on average two hours researching potential tradespeople and when it comes to background research, 39% of people check online to see if tradespeople have good reviews, checking an average of five review sites before booking a tradesperson. Over a quarter (26%) of people also read up on the problem they're experiencing to ensure they don't get ripped off by the tradesperson they select.
Despite the risk of sub-standard work, 10% of those surveyed will always go with the cheapest option available, with people in the North East least likely to spend money on tradespeople.
Ben Milton, heating engineer and co-founder of Paddle, said: "It's evident that people value the recommendations of their friends and family, or even other homeowners within their local area, when it comes to finding a tradesperson. But between searching online, getting recommendations and finding an installer that is available, it can take hours to get a job booked in.
"For tradespeople, you can get all the way to quoting for a job when a customer decides that you aren't available when they need you, or they've found someone cheaper. We set up Paddle to help fix this. With all communications and recommendations hosted within the app, it's the only communication tool tradespeople will need."
For more information on Paddle, and to sign up, visit www.just-paddle.com/trades