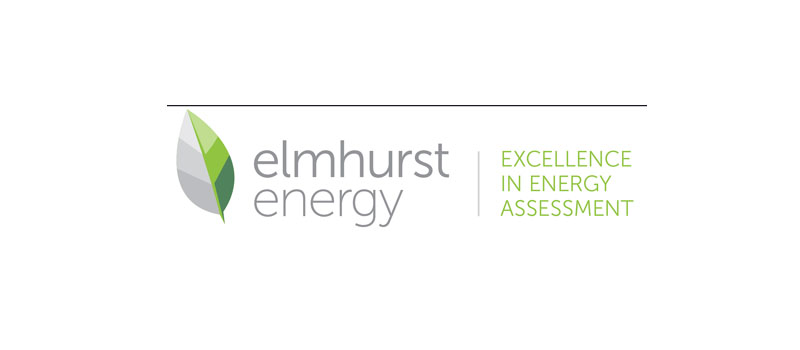 Elmhurst Energy has unveiled a new brand design which it will roll out to its popular software, website and literature to reflect its growth and the direction it plans to take in the future.
As a company with important services which help its 6,000 members to operate within the dynamics of energy efficiency policy changes, the updated logo fits perfectly with the new style of its latest software products and underpins the look of the new user friendly website, launching at the end of 2015.
Stephen O'Hara, Elmhurst Energy's Managing Director, says: "Elmhurst Energy has long been a brand that people can trust for its honesty, its integrity and high standards, as well as its commitment to improving energy efficiency. This investment in our brand reflects our efforts to continuously adapt to legislation and the marketplace, apply fresh thinking, and support the needs of our current and future members in energy and building assessment.
"In the future we want to be known for helping to create a more energy efficient society through streamlined processes, smarter technology and real foresight of what the market really needs. With this approach, building and energy assessments will continue to make perfect sense for homes and organisations – environmentally, financially and commercially."
For more details on Elmhurst Energy, visit www.elmhurstenergy.co.uk.