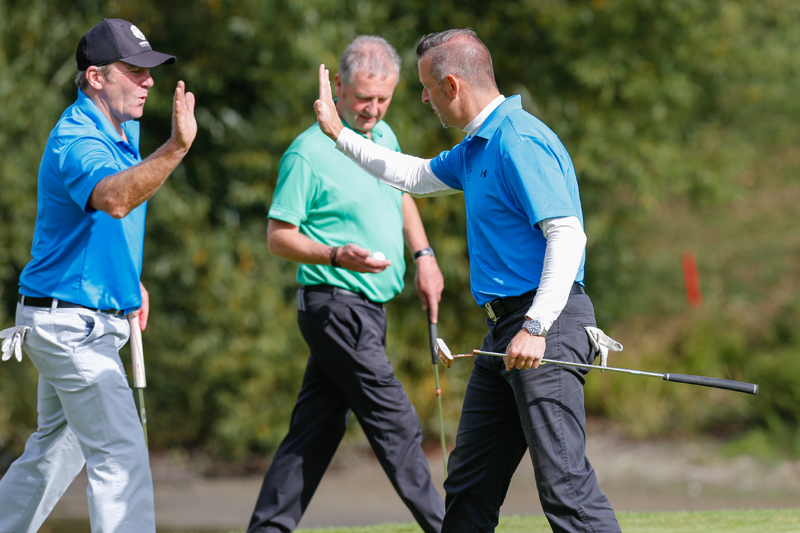 The 2019 Golf Classic – the popular annual five round knock-out tournament sponsored by Marley Plumbing & Drainage – teed off a couple of weeks ago and there has been some fantastic golf played in challenging conditions so far in round one.
Strong winds caused by Storm Freya and Storm Gareth didn't make for easy play but Anthony Searle (Burnham Plastering) and his partner Martin Hayward (Fastglobe) battled against the elements to win their first round. Anthony is a Golf Classic veteran and was partnered with Martin for the first time this year.
Commenting on their win, Anthony said: "We weren't looking forward to playing in such windy conditions and the cross wind proved to be problematic throughout the game. I thought I was going to go to the 18th but Martin sunk a good putt to par at the 17th, putting pressure on Ron to putt out to halve the hole but missing it only for us to win!"
The Grand Final
Entrants are playing for the chance to win a place in the Grand Final, taking place in September at The Belfry – a historic golf resort which, having hosted the Ryder Cup four times on its legendary Brabazon Course, is arguably the home of golf in England. All finalists enjoy free golf, a gala dinner, prize-giving and overnight stay.
The Golf Classic is proud to receive the continued support of Marley Plumbing & Drainage, which has sponsored the tournament since it started. The Golf Classic is also supported by a wide cross-section of the specialist construction press and media.
To keep up with the action, follow @TheGolfClassic on Twitter and Facebook