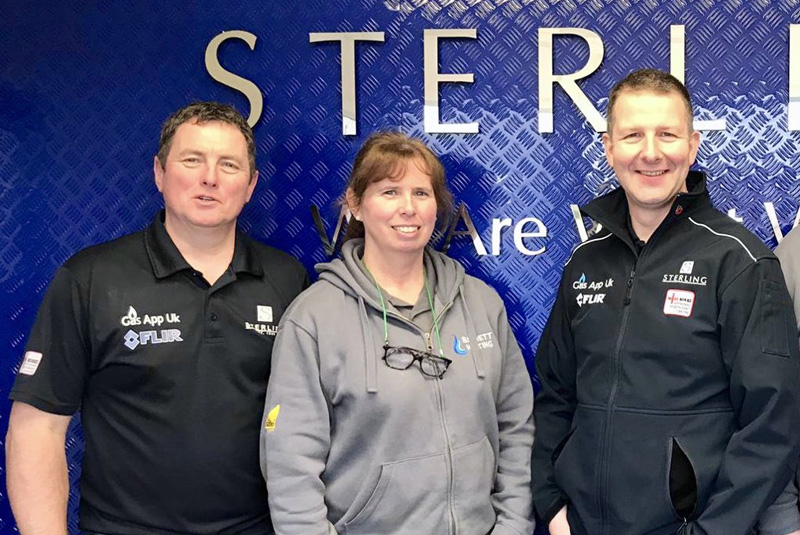 In the second column of the series, Barrett Heating's Marie Barrett details what her gas qualification course at Sterling Assessment Centre has covered so far.
Hi Marie, how's the training with Sterling going?
When I started the course I was very nervous, firstly because I was the only female and wondered whether I would be accepted, and secondly because I thought everyone else would have far greater knowledge than me. However, even though everyone has different backgrounds and experience in the industry, all the team are extremely supportive of each other. We share our experiences and concerns and I do feel that I fit in as part of the team – which is great!
This is what we have covered so far:
Week 1 – Safe Isolation
Week 2 – Combustion and Flue Gas Analysis
Week 3 – Ventilation
Week 4 – Tightness Testing and Pipework
Week 5 – Pipework
Week 6 – Meters and ID and AR Situations
Sounds like it's going well then! Have you already started to put what you've learnt into practice?
Working alongside my husband, Shaun, I have had practical experience in safe isolation, flue gas analysis, tightness testing, purging and the minefield of ID and AR situations.
There is a lot of information to absorb and retaining what we have learnt in class and putting it into reality is a challenge. I am assured that it all comes together with practice and experience!
What's been the most challenging topic to get your head around so far?
Personally, I have found the calculations to be the most challenging, such as in ventilation, gas rates and pipework. I am capable of doing the calculations in class, it is just remembering the correct formula which can be difficult when going back to it.