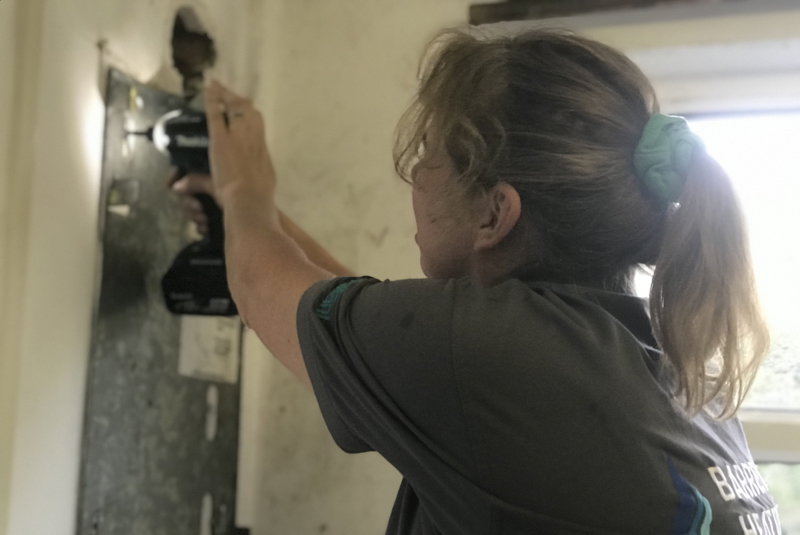 Marie Barrett puts the latest 18V Brushless Impact Driver from Makita to the test.
My mentor, Shaun, has always liked Makita tools and spoke highly of them, so I was definitely keen to give one of the company's latest impact drivers a go for myself. I knew it was a trusted and reliable make in the trade, but I guess you're never really sure yourself until you've tried it.
My first impression of the product was, wow it's tiny! Obviously this was nice, as it was small and very light, so ideal for anyone with smaller hands, like me. My arms didn't tire of holding it either, like they have done when I've used similar tools.
The drill has been particularly ideal to use when I have been stripping and removing boilers. It's also been great for installing pipe clips, as well as removing and put down floorboards for access. Because it's small and light, it's great for carrying round the house on the job we're working on and doesn't get in the way.
Having already had a bit of prior knowledge of similar products due to my experience working with my mentor, I had a few things to compare it to. So far, I have found it very easy to use, and the battery life has been great, which is always a bonus!
I particularly liked the battery indicator lights on the product, they were very impressive and you have a much better idea of when you're about to run out of juice, so hopefully you're not caught halfway through a job. It has four red lights on the front and only lost one light after a full day's use. As mentioned, I also liked the feel of the product – it certainly wasn't a chore to use.
Overall, I would, without a doubt, recommend this product to other installers!
www.makitauk.com/product/dtd171z