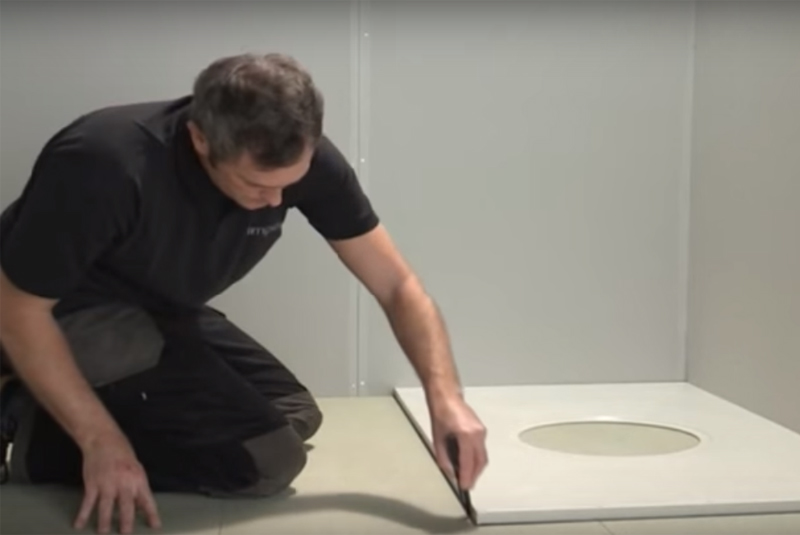 Impey describes Aqua-Dec technology as the easiest and most efficient way to create a gradient for effective drainage. The Aqua-Dec EasyFit's rotating drain-plate is designed to make installation simple; it's easy to avoid underfloor obstructions like joists or existing pipework. With the strength and rigidity to support up to 300kg, it negates the need for under-boarding, reducing both installation time and cost.
The AquaDec EasyFit, which has a lifetime guarantee, comes in 12 sizes to suit all wetroom projects, and can be supplied with a choice of contemporary, stainless steel drainage grates.
We Are Wetrooms tour
If you would like to learn how to fit a wetroom and find out more about the AquaDec EasyFit, Impey's final We Are Wetrooms training course of 2016 is running at the Cardiff City Stadium on 9th November. You can book a place by calling 01460 256 080. Further dates have been added for 2017 so watch this space.
To watch the video of PHPI's visit to the We Are Wetrooms tour, click here