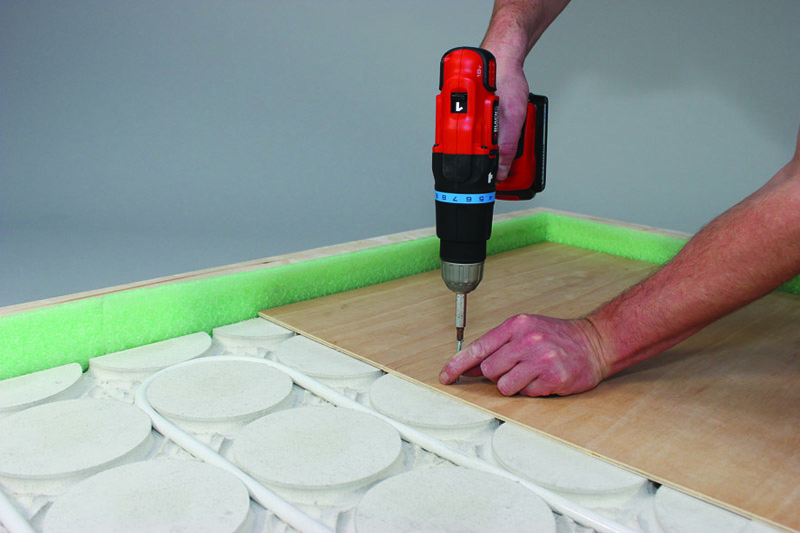 With many homeowners seeking underfloor heating, Maincor provides an overview of the installation of its Overboard system.
Underfloor heating has many advantages for the end user, maximising on warmth and comfort efficiently, in any type and size of property. An underfloor heating system will generally run at around 45° as opposed to circa 80° used in radiator systems, which means that there can also be energy and running cost savings.
But what about installation? Advancements in technology mean that underfloor heating can be installed almost regardless of floor construction, location within the building, or the stage of the project.
Some solutions, such as the Overboard system from Maincor, can be retrofitted on top of existing floor substrates including floorboards or concrete.
Often used for extensions, kitchen refurbishments or upgrading domestic heating systems, the Overboard system is suitable for use below a wide range of floor coverings, on both ground and upper floors. Maincor has supplied PHPI with a simple four step installation guide to demonstrate the process.
Step-by-step guide
Before beginning the install, prepare the working area, ensuring it is weather tight and that the floor is solid, level, clean and free of debris. Use a levelling compound to level out any uneven areas and screw down or replace any uneven floorboards.
Cut the panels with a handsaw or use a straight edge and a sharp knife to score them, before applying gentle pressure to snap along the score mark.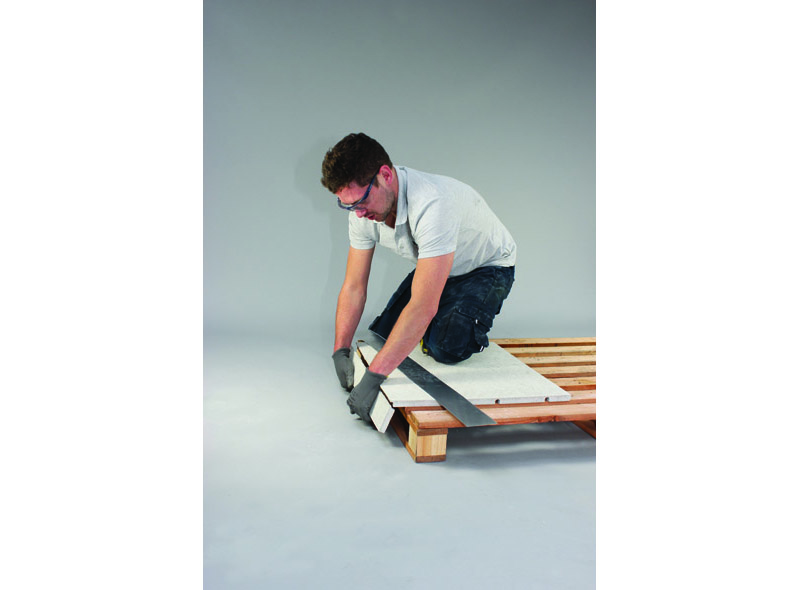 Install Maincor edge insulation around the perimeter of the room. The panels must be laid on to a solid, firm sub-floor. Lay the first board in the corner of the room, lightly butted up to the edge insulation, then gently butt the panels up, ensuring they are straight and level.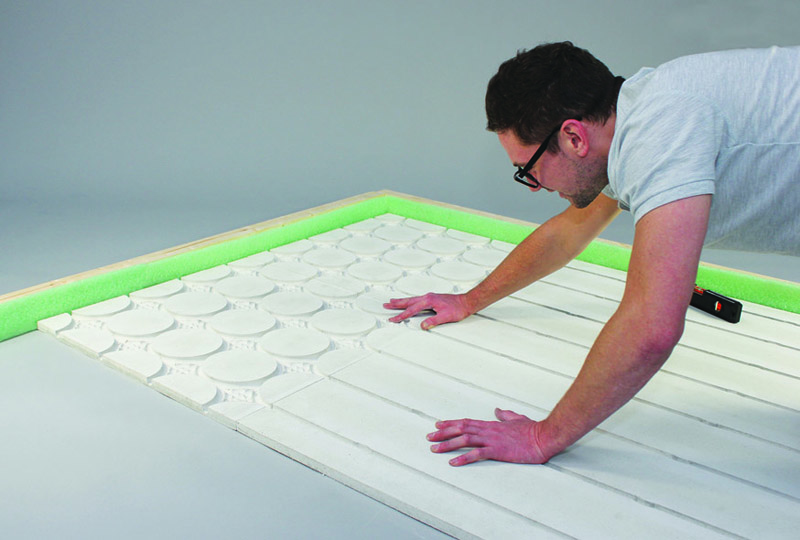 Prior to laying the pipe, the runs should be determined and an effort should be made to minimise the connecting lengths from the manifold to the pipe channels. The intended runs should be marked on the panels prior to routing and the pipes should not cross each other within the floor.
Fix the Overboard panels directly to the floor using the Main adhesive or Overboard screws provided. Once the panels are fixed and the feed channels have been routed into the panels, the pipe is ready to be laid.
The pipe should be held loosely and walked into the panels. Form the pipe around the 'bubbles' in the end returns and press the pipe down into the channels.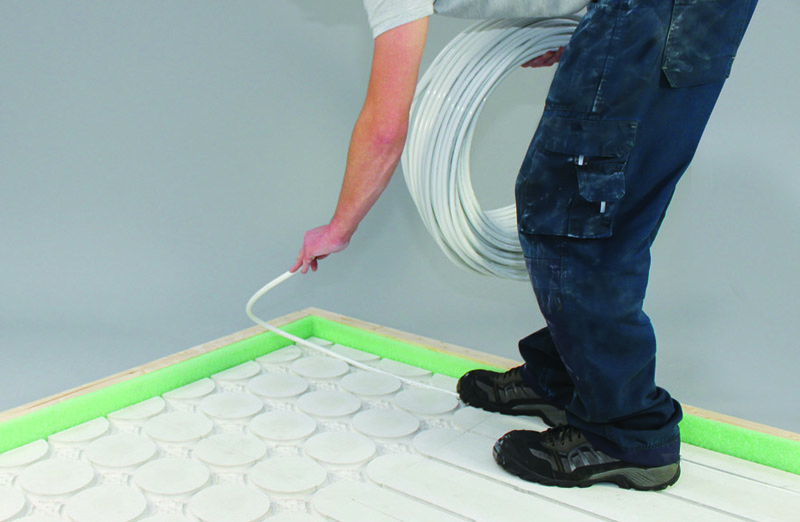 Finally, fix down the 6mm ply separating layer. Stagger the joints relative to the panels below and fixed down into the Overboard panels with suitable screws.