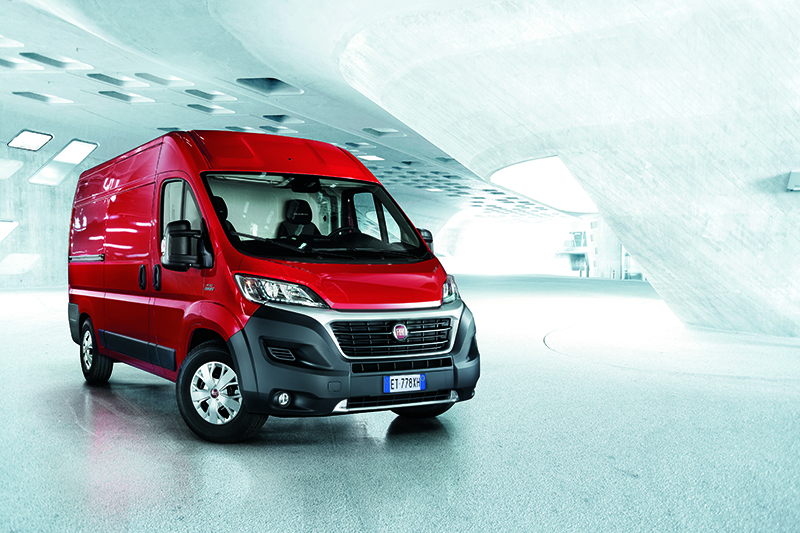 Is it time to change your existing van? Need a bit more room in the back? Dan Powell, Editor of Honest John Vans, explores some of the large panel vans on the market.
There has never been a better time to buy a new large van. Whether your business has outgrown your existing vehicle or you want something that's more modern and better equipped. PHPI has enlisted expert advice from Honest John Vans to help you make the most informed decision when it comes to your next vehicle.
The key to getting a great new van is understanding the annual costs. That's why it's important not just to look at the price of the van itself, but also how much it will cost to run over the medium and long term. If you're funding a new van with monthly payments (as many plumbers do) then you'll need to add fuel, tax and insurance to your budget. This isn't complicated but it does require thought and planning – and the willingness to stick to your budget.
If you need to carry specific materials, tools or equipment, work out the measurements and weights so you can ensure that the new van will meet the length, width and payload requirements. And don't forget to make a note of the width between the rear wheel arches, as this will be listed separately and be narrower than the general load width figure.
Large vans for plumbers
MAN TGE
MAN made a name for itself by building some of the best HGVs. Now the German truck specialist has moved into the world of large vans. The TGE is based on the Volkswagen Crafter, which means the largest versions provide a max cargo length of 4855mm, with a maximum internal height of 2189mm for the super-high version. What's more, being a MAN, it's supported by the manufacturer's comprehensive UK truck service dealer network.
Ford Transit
First launched in 1965, the Ford Transit has developed into a byword for a brilliant large van. The latest model doesn't disappoint, with its maximum load volume peaking at a Tardis-like 15.1 cubic metres. What's more, 2020 models promise affordable fuel costs, thanks to a new hybrid system that recovers energy from vehicle braking and feeds it back into the powertrain, via 48-volt lithium-ion air-cooled battery pack.
Mercedes-Benz Sprinter
A favourite with the staff at Honest John Vans, the Sprinter is practical, comfortable and packed with useful driver tech. The largest version will carry payloads that weigh in excess of three tonnes, while the infotainment system can be operated via voice control, which means the driver can say "hey Mercedes, call my boss…" to make handsfree calls. Plumbers who need a crew van can sacrifice load space for an additional set of seats, with the full height bulkhead being shifted back to accommodate three extra pews.
Volkswagen Crafter
The Crafter doesn't enjoy the same level of popularity as the Ford Transit or Mercedes-Benz Sprinter, but Volkswagen has lots to offer plumbers who need a refined and capable large van. Most versions will carry six Euro pallets, while payloads peak at 2.5 tonnes. The Crafter is also one of the best for driver comfort, with the optional ErgoComfort seat (complete with independent shock absorbers) ironing out all of the lumps and bumps from the road.
Fiat Ducato
Popular with the readers of Honest John Vans, the Fiat Ducato is one of the most spacious and capable large commercial vehicles on the market, thanks to its impressive payload capacities that peak at to 2.2 tonnes. Cab comfort is good throughout and the MultiJet diesel engines are flexible and reasonably frugal performers. Add in good levels of standard equipment and an agile turning circle and it's easy to see why so many plumbers consider the Ducato to be a solid workhorse.