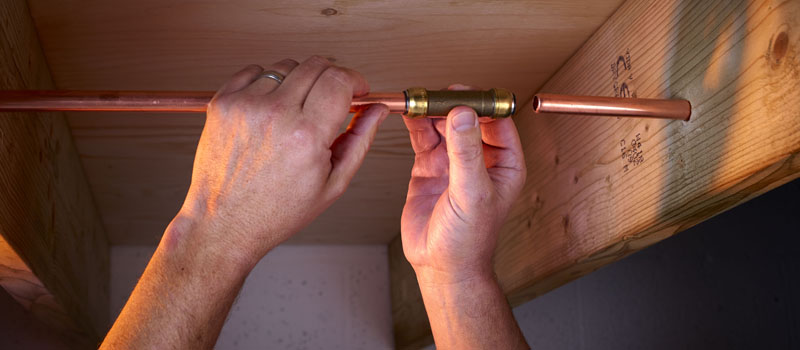 The SharkBite range could help you to repair damaged pipes in minutes.
SharkBite Slip Couplings are an ultra-low lead, brass push-fit repair solution that can be used on different types of pipe. Compatible with copper, carbon steel, PEX or polybutylene, SharkBite Slip Couplings do not require heat for installation. The simple push-fit ends enable quick, permanent repairs, even in wet conditions. So there is no need to waste time looking for the stop tap and draining down the whole system.
Slip couplings are available in sizes 15 to 54mm and, thanks to their slim-line body design, are designed to be an ideal solution for repairs in confined spaces such as ceiling voids or behind walls.