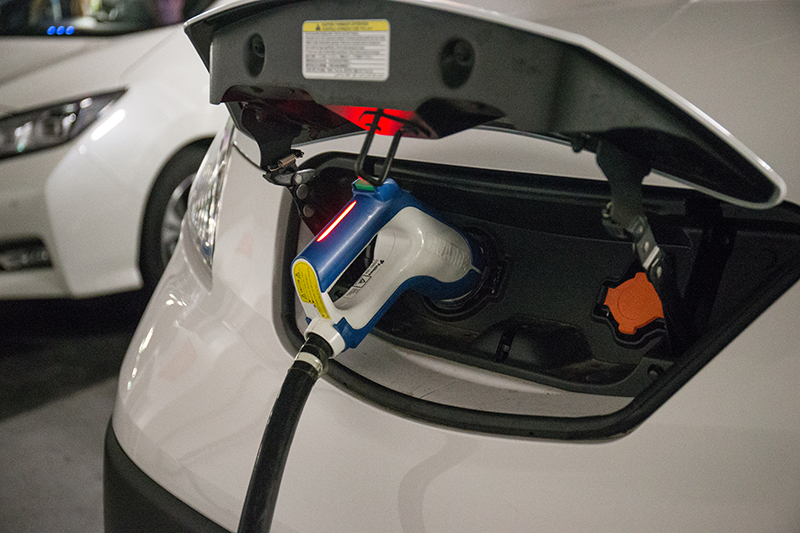 Are you thinking of making the switch to electric? Dan Powell of Honest John Vans unveils his top six electric and plug-in hybrid vans you can buy right now. 
Electric and plug-in hybrid vans make perfect sense for tradespeople who cover short distances on a regular basis.
Spacious, practical and easy to drive, these green machines offer low operating costs, excellent fuel economy and impressive performance. Here, Honest John Vans highlights the top six non-diesel alternatives, if you are thinking of changing your van in the next few months.
Vauxhall Vivaro-e
Proof that you don't have to downsize your expectations when switching to electric, the Vauxhall Vivaro-e can cover over 200 miles on a single charge and has a 1000kg+ payload capacity. The batteries are capable of an 80% rapid charge in 30 minutes for the 50kWh variant, while 75kWh models take 45 minutes. All versions of the Vivaro-e have a maximum towing weight of 1000kg, which makes them perfect for hauling heavy loads.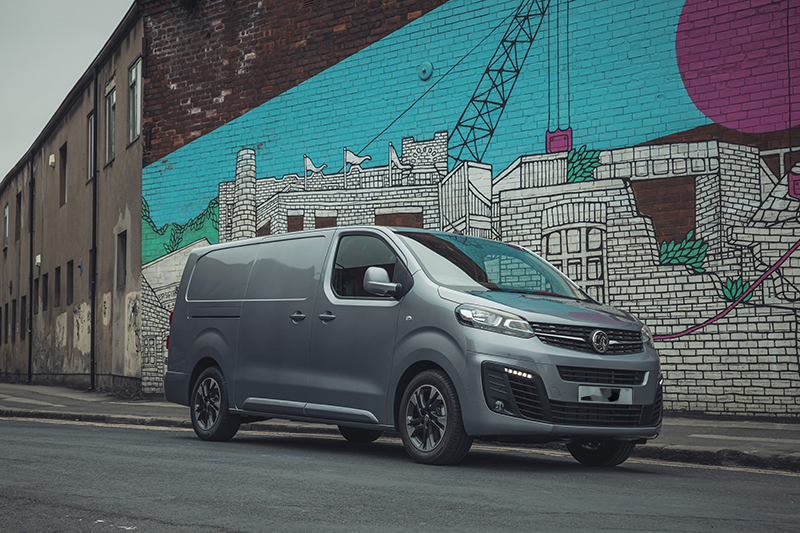 LEVC VN5
The London Electric Vehicle Company (or LEVC for short) is a newcomer to the van market, but it has scored a home run with the excellent VN5. This plug-in hybrid van is based on the London electric taxi. It can travel 61-miles on electricity alone and has a maximum payload of 830kg. When the battery runs out of charge the van uses a turbocharged 1.5-litre petrol engine, which means you can cover up to 300 miles with a full tank of fuel and a charged battery.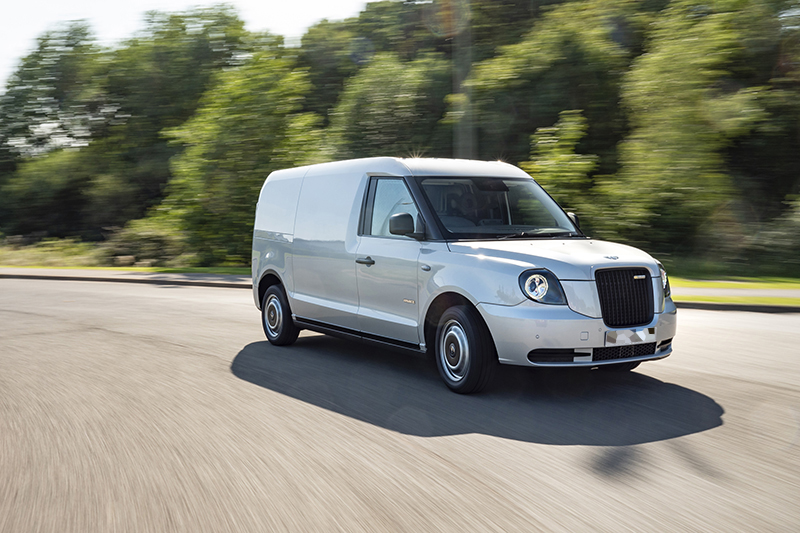 Ford Transit Custom PHEV (Plug-in Hybrid Electric Vehicle) 
The Transit Custom is one of the UK's best-selling vans. And it's easy to see why tradespeople love it so much – all models are stylish, easy to drive and practical. The Transit Custom PHEV combines a turbocharged 1.0-litre petrol engine with an electric motor. It can cover up to 35 miles under electric power alone and returns up to 91mpg. With the batteries positioned underneath the floor, the PHEV is just as practical as a standard Transit Custom. That means you get six cubic metres of load space and a maximum payload of 1130kg.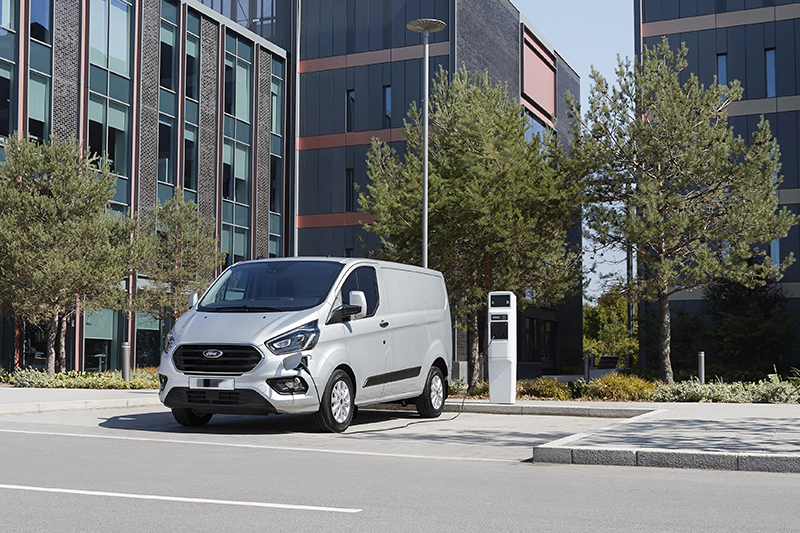 Renault Kangoo Z.E
Renault has a rich history when it comes to electric vehicles. The Zoe electric passenger car has been a trendsetter for almost 10 years now, and Renault has poured all of its EV know-how into the electric Kangoo. Easy to use, practical and capable of travelling up to 120 miles on a single charge, the Kangoo Z.E has lots to offer tradespeople who don't cover large distances. It is available in two load lengths – standard or maxi – and maximum payloads peak at 640kg.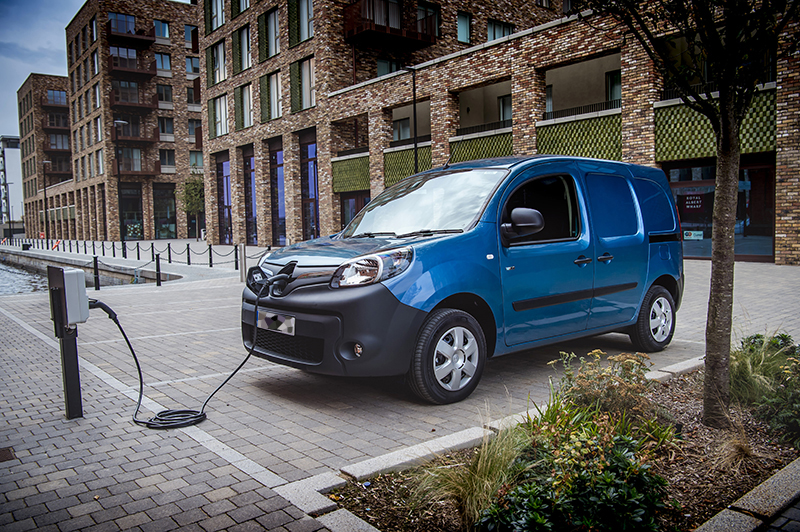 Nissan e-NV200
Practical and capable of covering up to 186 miles on a single charge, the Nissan e-NV200 is a great all-rounder. The van has 4.2 cubic metres of load space and room for two Euro Pallets weighing up to 705kg. Charging is stress-free, too. Find a 'rapid' charging point and you'll juice the battery from 20-80% in just 40 minutes. The cabin is spacious and comfortable, which means the e-NV200 is perfect for relaxing those aching muscles after a long day on site.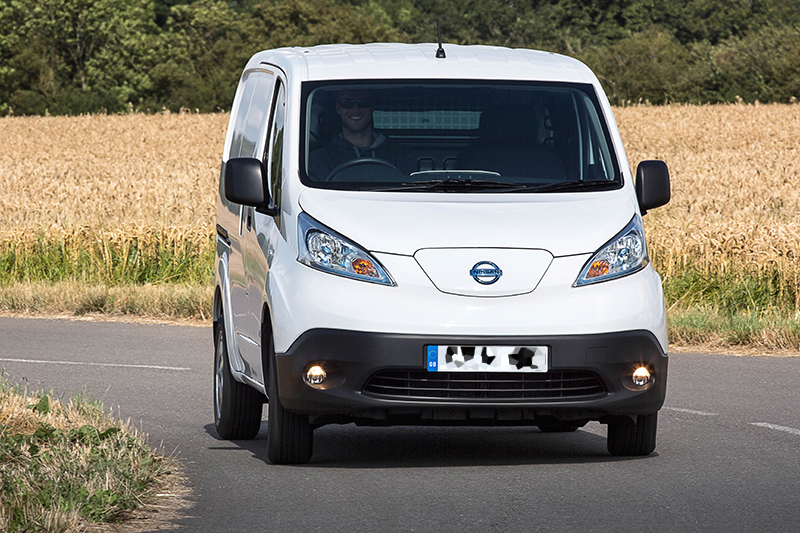 Mercedes-Benz eVito
The eVito is the electric van that kicks off the new 2021 range of plug-in commercial vehicles from Mercedes-Benz. Easy to drive and capable of covering 93 miles on a single charge, this electric medium-size van can carry payloads weighing up to 1073kg – significantly more than the Renault Kangoo Z.E and the Nissan e-NV200. The eVito is available in two load lengths – long and extra-long – and cargo volumes range peak at a useful 6.6 cubic metres.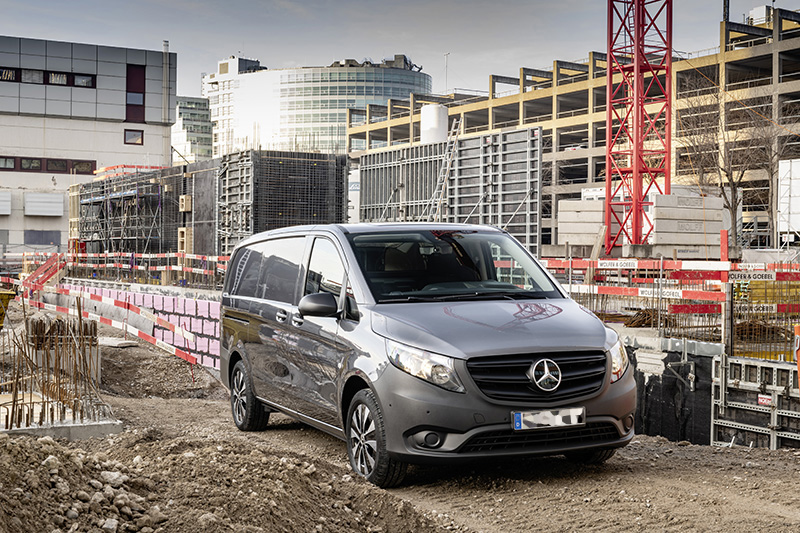 Dan Powell is a senior editor at Honest John Vans and heycar