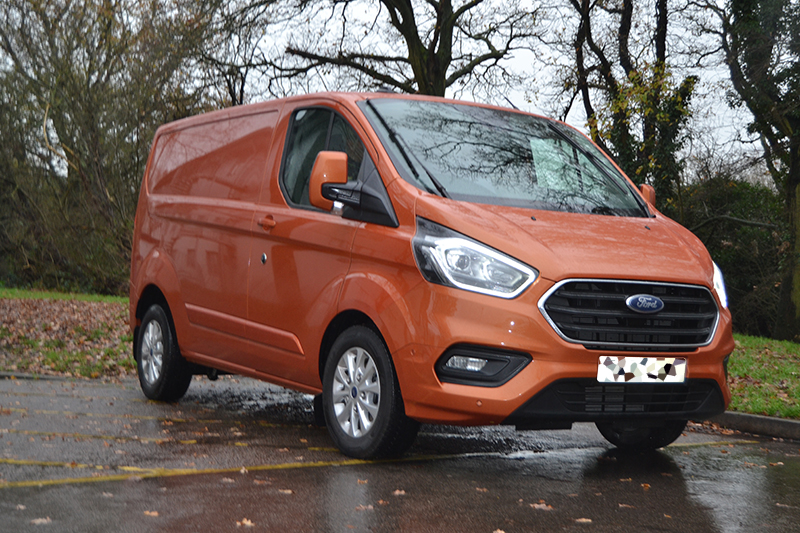 Driving an LCV which isn't powered in the conventional way doesn't have to be shrouded in stress, thanks to a new hybrid version of the Ford Transit Custom.
With more than 55 years legacy to the brand, the Ford Transit is no ordinary commercial vehicle. Its latest incarnation is a new plug in hybrid, The Transit Custom PHEV, and the only clue of what really lies beneath is a small charging point on the driver's side. Plug it in and watch it go… around 340 miles, with 35 of those attributable to all-electric. It's all possible thanks to a 1 litre petrol engine which connects with a battery pack tucked away under the load bed, so that the vehicle's cargo capacity of six cubic metres and payload up to 1,130kg remains largely the same as the conventional model.
Battery charging can be completed using a standard three pin socket in around four and a half hours, while a 16-amp charger will give a full charge in just over two and half hours. The claimed 90 plus mpg will, of course, very much depend on how little or often the battery is charged up, but most journeys can be approached without the range anxiety which inevitably accompanies a purely electric vehicle.
Silence is golden
Setting off in complete silence can be a little disconcerting to the uninitiated, but it quickly builds up a surprising turn of speed with an only just discernible hum. The surprisingly compact HP engine is used exclusively to charge the electric motor, not the wheels directly, and there are a number of driving modes on hand to make the most of the hybrid set up.
All electric
Ford's own all electric Transit is scheduled to be launched in 2022 and the company's boffins will have clearly done their homework. So, there may be some who will wait until then before fully weighing up their environmental credentials.
Certainly, for now the standard diesel van is the vehicle of choice for most busy tradespeople, but if your business involves rarely leaving town then this hybrid could certainly plug a very timely gap.
www.ford.co.uk/vans-and-pickups/transit-custom