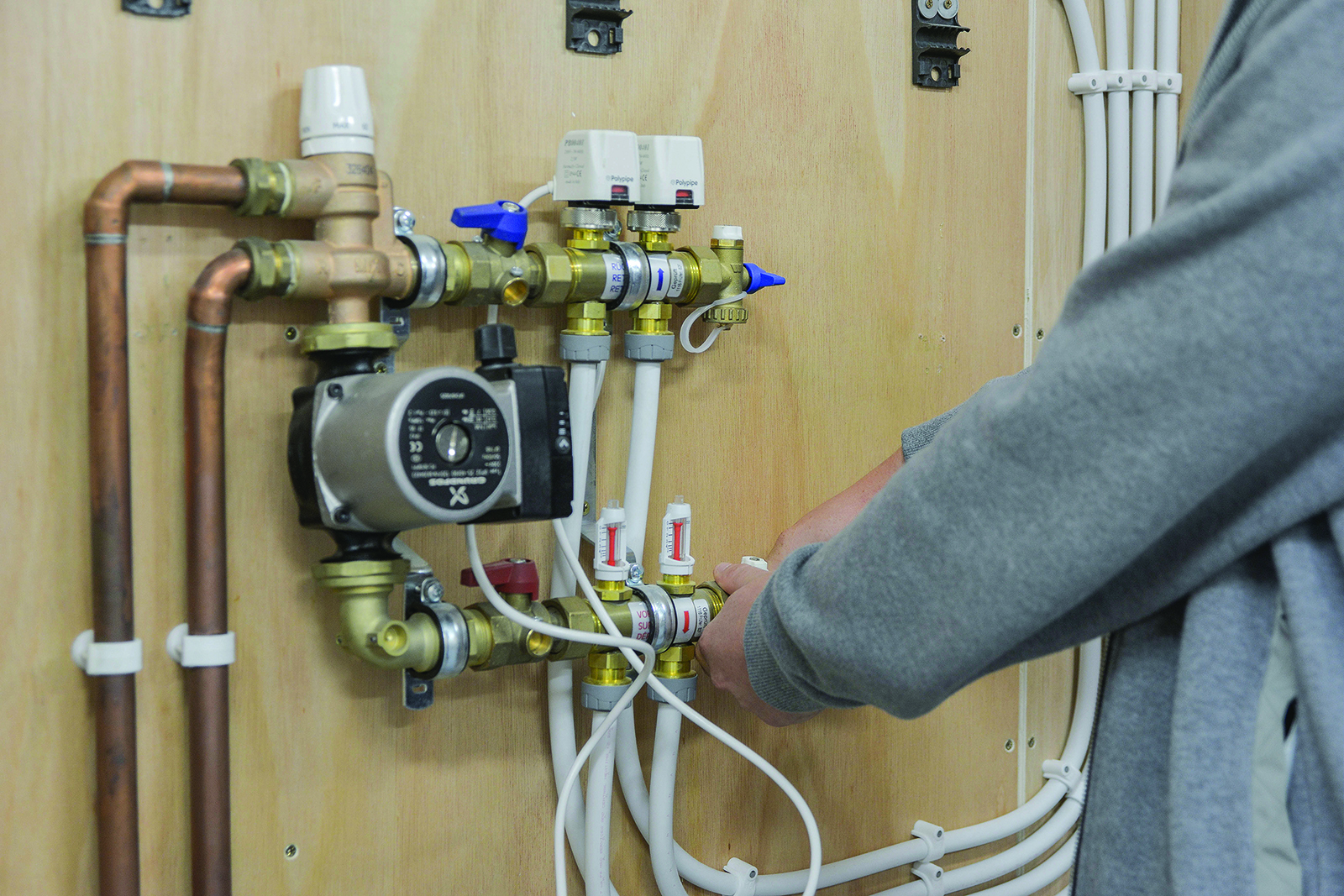 With the new Approved Document L coming into force, new heating systems will need to be designed to operate efficiently at a maximum flow temperature of 55°C with an increased focus on correct sizing and heat loss calculations. Mark Krull, Managing Director of LCL Awards, explains the training options for installers who want to upskill for the new standard.
The introduction of low temperature heating and hot water systems to new and existing homes is a key strategy in reducing carbon emissions from domestic buildings over the next decade and beyond.
Part L of the Building Regulations sets out new standards for energy efficiency in domestic buildings with the target of cutting emissions by at least 31% compared to current standards before the Future Homes and Buildings Standard comes into effect in 2025.
Alongside the Boiler Upgrade Scheme, which will stimulate demand for heat pumps over the next three years, this uplift marks a transition to low-carbon heating systems for both new and existing buildings.
But heat pumps are not the only technology that meets the new standards. Low temperature heating systems are often renewable, but the latest gas combi boilers combined with underfloor heating, for example, can also meet new efficiency standards.
It's about designing all heating systems for maximum efficiency, while also future proofing them ready for new technologies. An accurate design will show where heating systems are already oversized and ready for a low temperature system without upgrades.
Correct design and installation keeps costs down and efficiency up, no matter what the technology. Specialist training in this area will provide value to anyone who installs heating and hot water systems – not just heat pump installers.
What does the new Part L say?
According to Approved Document L Volume 1, 2021 edition: "5.10 Where a wet heating system is either: a. newly installed [or] b. fully replaced in an existing building, including the heating appliance, emitters and associated pipework…
"All parts of the system including pipework and emitters should be sized to allow the space heating system to operate effectively and in a manner that meets the heating needs of the dwelling, at a maximum flow temperature of 55°C or lower.
"Where it is not feasible to install a space heating system that can operate at this temperature (e.g. where there is insufficient space for larger radiators, or the existing distribution system is provided with higher temperature heat from a low carbon district heat network), the space heating system should be designed to the lowest design temperature possible that will still meet the heating needs of the dwelling."
Achieving top efficiencies at low temperatures requires a different approach to traditional gas or oil central heating systems. Heat emitters must be able to deliver the same amount of heat to the space at a much lower temperature, therefore accurate heat loss calculations are essential. Radiators and pipework must be correctly sized and if the system is being retrofitted, there might be a trade-off between cost of replacing parts and the loss of efficiency.
What are the training options?
Installers are at the heart of delivering change for net zero and having the right skills, knowledge and experience is the essential.
To meet demand for low temperature heating and hot water technologies, we have recently collaborated with Chartered Institute of Plumbing and Heating Engineering (CIPHE) and the Heat Pump Association to design an Ofqual-regulated Level 3 Low Temperature Heating and Hot Water Systems in Dwellings qualification.
This training course upskills installers in the concept of low temperature heating systems, allowing them to develop their knowledge and understand the requirements for installing low temperature heating and hot water systems in domestic buildings.
Is low temperature training right for me?
Low temperature heating and hot water systems training will benefit all heating and hot water system installers looking to become familiar with new technologies and deliver high-efficiency, future-proof solutions to customers, based on the latest industry thinking.
Candidates will usually need to hold a relevant N/SVQ Level 2/3 qualification in plumbing, heating and ventilation (domestic or industrial/commercial), oil fired technical services or gas installation and maintenance, but experience of installing wet central heating systems, evidenced either by manufacturer courses certification or Gas Safe Register, OFTEC, MCS or HETAS registration is also acceptable.
What will I learn?
The qualification covers the following topics:
Latest industry standards and regulatory framework relating to heating design
Requirements for undertaking room-by-room heat loss calculations
How to correctly size heat emitters
How to correctly size pumps and pipework
How to correctly size a domestic hot water system
Basic design principles of system configurations.
Training is being delivered across the UK in both private training centres and at manufacturer training facilities and takes two days to complete.
Installers can use the course finder on our website to find their nearest centre – simply type your postcode, select renewables, click on the course and you will see a list of local centres. To book a place, just follow the link direct to your chosen training centre's website.
Train for the future
One day, all new heating systems – in both new builds and older properties – will be required to operate at low flow temperatures to ensure maximum efficiency and minimum emissions.
Low temperature heating and hot water systems training is part of a wider pathway towards the inevitable phase out of fossil fuels. Installers will learn essential skills that will help them deliver efficient heating across a range of technologies, while gaining a strong foundation for future training in the renewables sector.