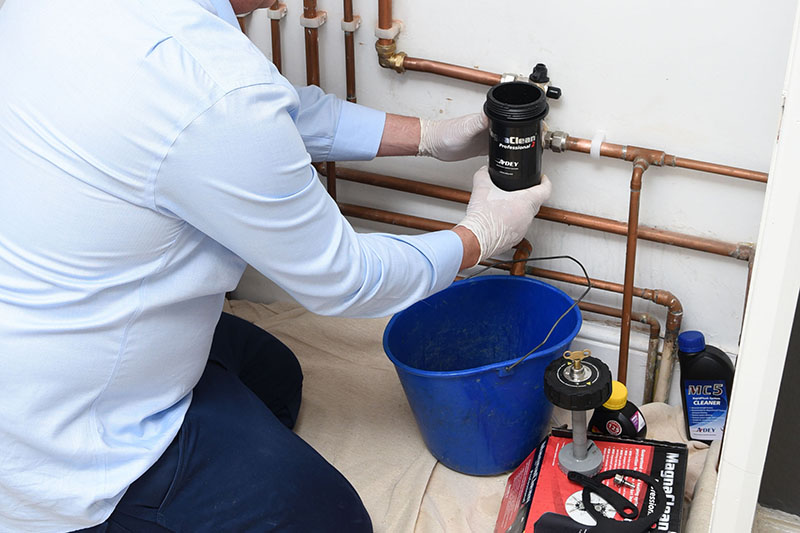 For any busy installer, investing in training can be a big commitment – particularly when trying to fit it in around busy schedules. But with online learning becoming more readily available, Colin Yearp, Head of Training at ADEY explains how installers can use this opportunity to invest in personal development and grow their business to produce more revenue.
Investing in training can help installers boost the rewards for their business but it can also be time-consuming task and challenging whilst trying to manage a busy working schedule, especially for those who are self-employed.
Not only can training increase product and best standards knowledge, but it can also support installers in becoming experienced and confident when recommending and upselling products or service to their customers. What's more, by completing regular training courses it can also aid installers stay up to date with best practices as well as trends to remain competitive within the market and therefore boost business.
Even though the pandemic has changed our everyday lives, there are still plenty of opportunities for installers to take advantage of. In replacement of face-to-face training centres, many businesses have continued to offer self-paced learning modules online, meaning that installers can still continue to develop their skills but in their own time in order to work around their busy work schedules without needing to take the day off work.
The importance of best practices
Designed to raise industry standards across the heating system, not just the boiler, the latest changes to BS7593:2019 recommend the inclusion of an inline filter to protect against the damaging effects of sludge.
Benchmark's app-based registration system is now available for installers to input information and puts more emphasis on including water treatment details during the process. Again, this gives installers further evidence to show customers that the work being carried out will improve the overall running of the heating system as well as complying with required standards. One of the ways in which installers can improve knowledge on this area, is by undertaking regular training courses, which will in turn give them confidence to suggest the correct advice to their customers and boost loyalty and therefore business.
The digital world
The importance of getting water treatment right, whether you are working on new install or an existing boiler, will have an impact on the efficiency and long-term health of the heating system. Being able to demonstrate and show the end user why a course of action is being recommend while testing at the end of a job is further testament to a job well done and will go a long way to reinforcing professionalism and customer loyalty.
This is where a training course can help installers ensure they are demonstrating best practices for their customers. For example, ADEY offer an e-learning module on an introduction to water treatment and best practices which aims to help installers develop and test their knowledge. Each installer who passes the course will also receive an ADEY certification, enhancing the service they can offer to customers and further helping to protect the UK's heating systems.
In addition, the ADEY Training Academy has now gone digital and offers a series of free webinars on topics such as MagnaCleanse to Domestic Filters which help installers continue their development remotely and is hosted by trainers with a combined 45 years' experience in the industry.
Face to face training is back open in training centres across the country and available to book via the ADEY website.