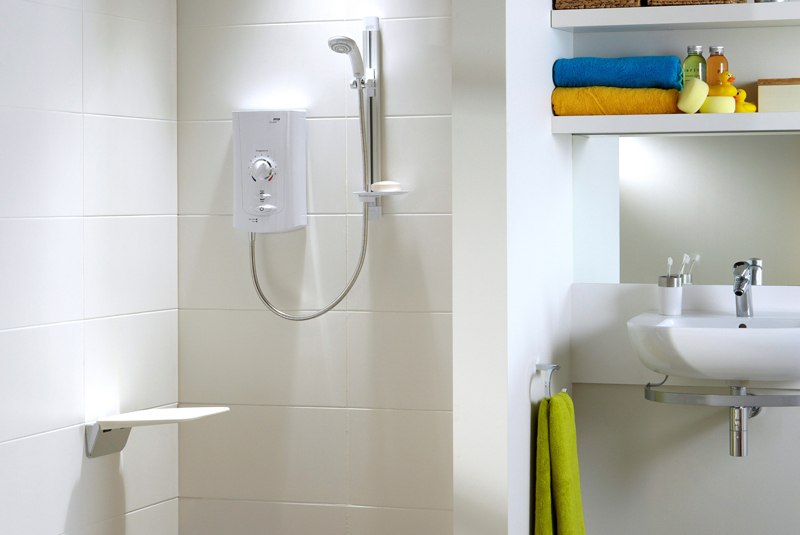 In the latest of a continuing series, the customer service team at Mira Showers takes us through some of its most recent encountered queries.
I need to install a shower suitable for a care environment but the plumbing system installed is not ideal for a traditional TMV3 thermostatic shower. Is there an electric shower equivalent?
There are electric showers on the market which are suitable for this application. These electric showers are typically BEAB care approved. BEAB Care approved electric showers have the ability to set the maximum temperature as part of a commissioning process to meet the requirements of health care standards. The Mira Advance electric shower is BEAB care approved, which ensures that even when the supply conditions to the product may be variable, a safe blend temperature is delivered at all times for the safety of the user.
I have noticed that the maximum temperatures from mixer showers decrease gradually as autumn approaches and then are lower throughout the winter. What might be causing this?
It is likely that a combination boiler features as part of these installations. As combination boilers heat the water instantly from the cold water mains supply, they are often unable to heat the water quickly enough as the mains water temperature decreases in cold weather.
One possible solution is to increase the hot water temperature settings from the boiler on the user controls. Another is to install flow regulators to the outlet of the mixer shower. This will regulate the flow of water through the water system, meaning that it will be in the boiler longer and therefore reach a higher showering temperature. Please note: flow regulators must not be installed to electric showers.
What is a pressure balancing shower?
A pressure-balanced mixer shower recognises and compensates only for fluctuations in the incoming water pressure in order to maintain a relatively constant showering providing both the hot and cold supply temperatures are constant. They are not suitable for persons at risk.
I've fitted a pump to a mixer and it seems to cause excessive vibration through the supply pipework. Is this normal?
If the pump is fitted with flexible hoses then these should not be bent more than 30° from vertical. Angles exceeding this can increase the transmission of the pump-generated noises.
Installation of additional flexible hoses will provide further acoustic decoupling. Ensure that there is a gap around pipework running under floor boards or through joists. Ideally the pipe should be sleeved with foam insulation to reduce transmitted noise. Standing the pump on high density material – e.g. a concrete paving slab – will dramatically reduce transmitted noise through floor boards and joists.