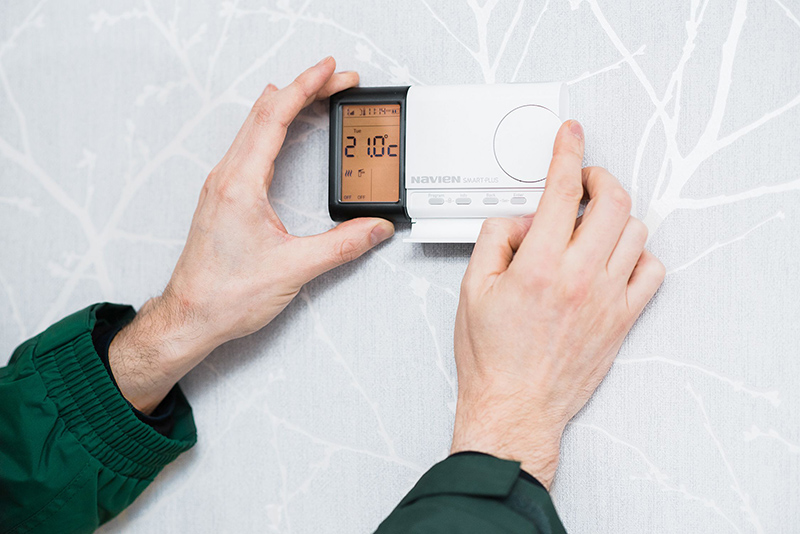 When looking to maximise a heating system's energy efficiency, installers should look to incorporate all the key elements from the same manufacturer – especially the boiler, flue and controls, says Sean Keleher, National Technical Manager at Navien.
The latest oil and gas boilers have been designed to optimise energy efficiency, while ensuring ease of installation, servicing and commissioning. Both types are renowned for embracing the latest heat exchanger technology, often adapting stainless steel as the material of choice in order to provide longevity and resistance to corrosion. Indeed, the environmental credentials of condensing gas boilers have been known for years, while oil boilers using blue flame burners now offer equally impressive levels of energy efficiency.
Installers need to be aware that a domestic heating system's efficiency and performance depends on more than just the boiler alone. Other essential components, such as the flue and controls used, will all have an effect – and their overall impact can be heightened if engineers ensure everything comes from the same manufacturer.
Flue facts
Modern oil and gas boilers are suitable for a wide range of domestic applications – yet without having the correct flue in place, safety and effectiveness can be compromised. Installers will undoubtedly be aware of the Ø60/100 plastic concentric flue system frequently used on gas boilers; however, it is worth noting this is just as effective on oil-fired products, such as Navien's own LCB700 Blue flame units.
While flues are capable of being installed either horizontally (through the wall) or vertically (through the roof), the actual distance by which they can be extended varies between manufacturers. After all, the total flue lengths are determined by the ability of the boiler – which explains why some flues only extend to around 6-8m, yet other manufacturers can offer lengths up to 21m for improved flexibility.
Take control
Gas and oil boilers should also be fitted with the latest heating controls, which have become integral to enhancing a system's overall efficiency. This has actually led to many boilers having control units supplied with them in their boxes, so they can be integrated into a system almost immediately. However, as with flues, each individual controller will vary between manufacturers in terms of functionality.
Installers should note, manufacturers will have designed their own controls to perform most effectively with their own devices. A primary factor for this is the digital communications protocols used ensure a boiler and its associated controls can 'talk' to one another without error, providing accuracy, precision and reliability. Having constant communication between the thermostat and boiler provides accurate temperature control, while ensuring the correct amount of heat is provided to the system at the right time.
Get smart
Developments in wireless technology, coupled with the ongoing evolution of smartphones, have also led to heating manufacturers creating their own apps, which provide end users with the ability to remotely access their controls. These advances in connectivity allow boilers to be programmed or adjusted at the touch of a button, while some apps have the added benefit of receiving (and displaying) any relevant error messages or system notifications.
Indeed, devices such as Navien's Smart Plus feature multiple energy-saving functions utilising smartphone compatibility. For example, geofencing uses a person's location to determine how the heating system operates, with the boiler switching on when their phone is within a set distance from the property. There is even the option to connect multiple smartphones, allowing whole families or different household members to enjoy the latest in heating technology.
Heating manufacturers will apply the same level of technical expertise to accessories such as flues and controls as they do to their boilers. Doing so results in all the essential elements being produced to an equally high standard, while the whole system will be consistent in terms of operation and energy efficiency.
So, by ensuring each key component is produced by the same manufacturer, oil and gas installers can rest assured a heating system will work to its maximum potential – and efficiency. Plus, there's the added benefit of knowing any training or technical requirements will all be handled by the same company.