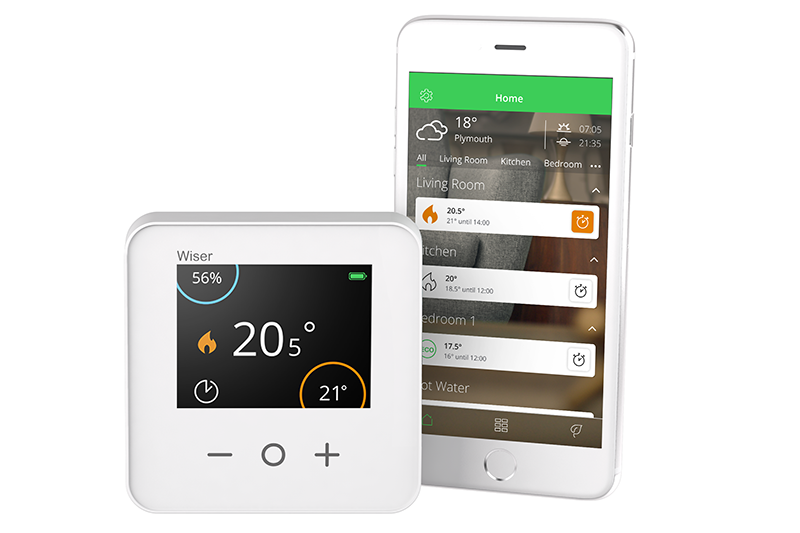 Remi Volpe, Managing Director at Drayton, looks at why it's important to stock a solution that is compatible with a wide variety of heat sources, and the benefits this can offer both installers and homeowners.
No matter what the job is, it is crucial for heating engineers to provide their customers with a suitable heating control that offers ease of use, reliability and efficiency gains. But what are the wider benefits for installers in selecting a heating control that is compatible with more than just a standard gas boiler?
Fit for any purpose
For installers who work across different heat sources, from gas boilers to heat pumps and electrical heat sources, it can often mean that each type of installation requires a different set of heating controls in order to maximise its efficiency.
However, there are now heating controls available on the market that are compatible with multiple heat source types. This means that installers can streamline the stock they need to keep in the van, and ensure they have a system they're familiar with that can be recommended in any situation.
For example, Wiser has recently been updated to include a dedicated heat pump setting in the Wiser Home app, and the recently launched Underfloor Heating Controller and Electrical Heat Switch expands the product range even further. This means that with just one solution, installers can recommend Wiser for gas boilers, renewable heat pumps, wet underfloor and electrical heating.
This is something that is going to become increasingly more important as traditional gas boilers are phased out and homeowners begin to invest more heavily in renewable heat sources. By getting familiar with a heating control compatible with these types of products now, even if they are being installed for a gas system, installers will be in a prime position to make the switch when the time comes.
Mixed systems
A smart heating control that is compatible with different heat sources can also offer huge benefits for households where, for example, the downstairs is heated with underfloor heating, whilst the upstairs relies on a traditional gas boiler and radiators.
A smart heating system like Wiser can control mixed heat sources from a single app. Not only does this simplify the job for the heating engineer, making installation and commissioning easier, but it also enables installers to offer their customers a seamless and simplified user experience when it comes to managing their heating.
Optimising efficiency
Whilst many smart controls have been designed to enhance the efficiency of traditional gas heating systems, for households where renewable heat sources are installed, it can be just as important to optimise the efficiency of the system.
This is particularly crucial when it comes to heat pump installations. In order to achieve the same comfort levels that customers are used to from a gas heating system, any control being installed alongside a heat pump should feature OpenTherm, which can be found in smart controls like Wiser. These open protocols allow the smart control and heating system to communicate with each other to modulate temperature flow, helping to ensure comfort is maximised whilst optimising energy usage.
A smart heating control should also enable installers to offer the same efficiency benefits and insights to every customer, no matter the type of system. For example, the smart modes found on the Wiser Home app can be utilised regardless of whether the smart control is fitted to a system that relies on a gas boiler, incorporates underfloor heating, or works with an electric heat source.
By giving their customers access to features such as Eco Mode, which combines optimum stop and weather compensation to adapt heating schedules according to changing weather conditions, installers can help their customers make additional energy savings of up to 7% and reduce their energy bills further. Meanwhile activating Away Mode can contribute to savings of up to 24%.
So, whether installers are already working across different heat sources or are planning to up-skill to incorporate new technologies in the future, it's never too early to familiarise themselves with the heating controls available on the market that will support any job they're working on.