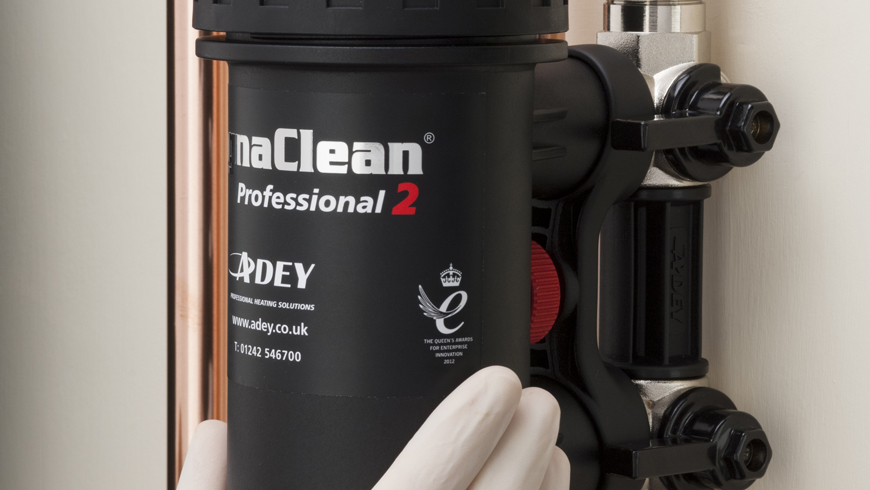 With temperatures soaring this summer, homeowners may not be in any great rush to ensure their heating systems are performing as efficiently as they should be. Despite this, Neil Watson, Technical Director at Adey Professional Heating Solutions, believes that installers should now be urging homeowners to prepare themselves before temperatures start to tumble.
Experts say the UK is set for a progressively colder winter due to the El Niño effect. While we may experience a late start to the chilly season, homeowners should take heed as the last El Niño brought us the coldest weather in 30 years during the winter of 2009-2010, when temperatures dipped as low as -22°C in Scotland.
Installers can help homeowners to benefit from taking what might seem like early precautions, but are in fact common sense recommendations, such as ensuring they have an annual boiler service. Alarmingly, research conducted by Adey shows that just over half (55%) of homeowners have their boiler serviced annually, suggesting a high number of homes could be at risk of heating system failure, and worse yet, an invalid boiler warranty and significant repair bills. In addition, uSwitch reported one in five homes (21%) faced problems with their boiler last winter, costing more than £300 on average to fix.
Despite these statistics, educating customers on the long-term benefits of regular heating system maintenance is still a challenge for installers, amplified by the fact that there is currently no legal requirement in the UK to have household boilers serviced on an annual basis. However, Adey believes it's just as important as a car's MOT and that the long-term benefits of regular heating maintenance outweigh the initial cost of an average boiler service.
Installers should be using their knowledge and expertise to influence homeowners' decisions. After all, installers understand that even though today's boilers are the most efficient ever, their narrow waterways make them more susceptible to the damaging effects of corrosion. If maintenance is performed on an already dirty system, any new boiler is likely to deteriorate quickly and homeowners will be back to square one.
As a means of ensuring the ongoing health of a household heating system and retaining maximum efficiency, Adey was the first manufacturer to develop magnetic filtration and recommend a four-step approach to heating maintenance best practice. This award-winning method includes an effective system flush, installation of a MagnaClean filter and use of MC+ premium chemicals to slow down the rate of corrosion and eliminate further build-up of sludge and scale.
Adey believes that installers who follow these steps will provide their customers with the most effective ongoing maintenance and protection, ensuring their household heating systems remain clean and efficient. Today, more than two million UK homes are fitted with a MagnaClean filter.
The approach also brings cost and environmental savings as the introduction of a MagnaClean filter is proven to reduce home heating costs and carbon emissions by up to 6% year on year for a typical three-bed house. In addition, homeowners may not be aware that an effective magnetic filter can help extend the life of the boiler beyond the industry expected lifespan of 12 to 15 years.
Investing in effective and ongoing preventative maintenance has the potential to save a homeowner thousands of pounds over the years and certainly if a problem was to occur, if only by keeping their boiler warranty valid. If a boiler isn't regularly serviced, there's an increasing risk that the manufacturer will not honour the warranty. Similarly, if a water test is required when an issue is reported and it shows evidence of debris in the system, indicating that it hasn't been properly maintained, this could also render the warranty invalid and leave the homeowner liable for all repair costs.
Tough lessons perhaps, but they serve to highlight how important home heating system maintenance has become. Householders need the benefit of installer education. Maintenance shouldn't be left until the last minute when temperatures drop and it's an annual requirement, certainly not a once in a lifetime event. It may be considered an old wives tale, but when it comes to central heating, prevention is better than cure.