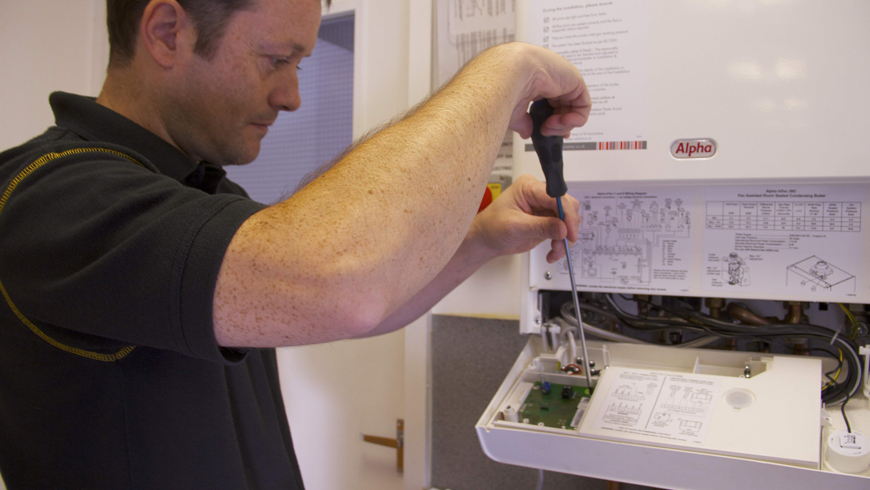 The benefits of using an efficient combi boiler are clearly understood by homeowners. However, one element that is all too often forgotten is the heating controls. Darran Smith of Alpha Heating Innovation looks at how, with the right controls, further energy savings can be achieved, along with an increase in a home's comfort levels.
A simple plug-in clock, which is a cheap option and allows homeowners to set timings for turning their heating on and off, is often the popular choice as part of a new boiler installation. The problem with this, though, is that it doesn't offer anything more. In fact, the opportunity for cost-saving is startling, according to TACMA. Members of the association supplied a range of controls to a research project conducted by Salford University into home energy consumption. Independent tests carried out in the university's Energy House showed that energy consumption in a typical UK house can be reduced by up to 40% by installing a room thermostat and a full set of thermostatic radiator valves – which is far more than previously assumed – and payback is typically 9 to 18 months.
Yet, simple plug-in clocks are still the most popular choice. The issue is often due to a lack of understanding of the options available and their benefits. Complicated and unfriendly instructions with some products also don't help. However, by giving more consideration to this element of the installation, installers can save customers money in the long term and take advantage of the add-on sale.
Understanding the end user's lifestyle and what they are currently using – if anything at all – is the best starting point. Then, with the help of an experienced manufacturer if needed, the best option for the individual project can be determined. It is also important to remember that the installation of controls can be retrofitted, so it's not just a consideration at the time a boiler is being installed. With a number of wireless options available, retrofit has never been so easy.
Alpha's top performing control, the Climatic RF, is a multi-channel time and temperature programmer with an integrated thermostat and BUS system, to transfer data between the boiler and control. With this, the temperature inside the building can be controlled and maintained by modulating the burner, which limits the boiler flow temperature and, as a result, end users could see additional savings of £50 per year over a normal programmable room thermostat.
One of the key stumbling blocks is working the controls once they have been installed. For this, the end user needs to have a comprehensive understanding of how to use the controls to get the most out of them. Time should be spent not only for the installer to understand the controls and how they work but also to relay this information to the users operating them. It is important to note that, in most cases, the systems are very easy to set up.
Energy efficiency continues to be at the forefront of heating systems and with more and more innovations being introduced in the market, this will continue to be the case. However, installers and their customers need to look at the bigger picture, with the realisation that achieving optimum levels of energy efficiency isn't just about the boiler but also about other add-ons too.
As well as controls, other technologies such as Alpha's GasSaver flue heat recovery unit are great options. Ultimately, with manufacturers' offerings always advancing, installers need to ensure they keep up-to-date to ensure they have a thorough understanding of all the options available. In addition, an excellent understanding of how the technologies actually work so this can then be clearly explained to the user is also paramount. This will perfectly position installers to ensure that their customers are provided with the very best advice on what option will best suit their individual needs.