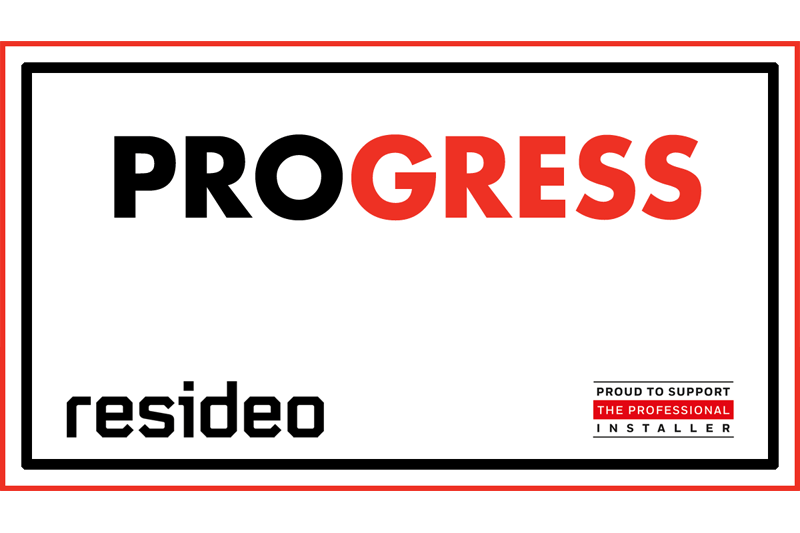 Andy Mansfield, Marketing Communications Manager at Resideo, discusses how Honeywell Home's portfolio supports installers.
In a recent survey of professional installers, Resideo found that over 80% believed that the brand of product they specify and install has a direct impact on their reputation as a tradesperson.
And while it can take years of solid, expert-driven work to acquire a name for reliability and service excellence, it can be undone overnight if installations are compromised by faulty, poor-performing or inadequate heating control technology solutions.
Installers who act in the interest of the consumer combine their in-depth training with a sense of responsibility when it comes to selecting the right product for the right job. This will include focusing on only quality-driven product solutions they know and trust. In many ways this helps to separate the professional installer from 'rogue' installers for whom the concept of service excellence is sadly lacking.
Installing heating controls that will perform strongly for the long term provides peace of mind for the installer, and should result in a happy customer who will benefit from access to energy efficiency measures to tackle consumption and heating bills.
Understanding the variety of heating control solutions offered by Honeywell Home products, and taking the time to become familiar with the vast number of features and benefits the heating control range provides, means that nearly all project requirements can be satisfied from a single manufacturing source; one that has quality as a guiding and founding principle.
Modern control energy saving technology such as the Honeywell Home T4 series with a flip up wiring bar; or advanced smart thermostats such as the Honeywell Home T6 packed with intelligent features such as geofencing technology to spot when homes are empty; or the Honeywell Home evohome that allows users to control up to 12 individual heating zones and hot water, as well as allowing smartphone app control, are all prime examples of Resideo's expansive and innovative portfolio, designed to support the installer whatever the project requirement.
Relying on quality and choice when it comes to product solutions will ultimately prove to be the wisest decision for professional installers when it comes to separating themselves from rogue tradespeople and securing a busy and profitable future.
For more information, visit www.proudtosupport.co.uk