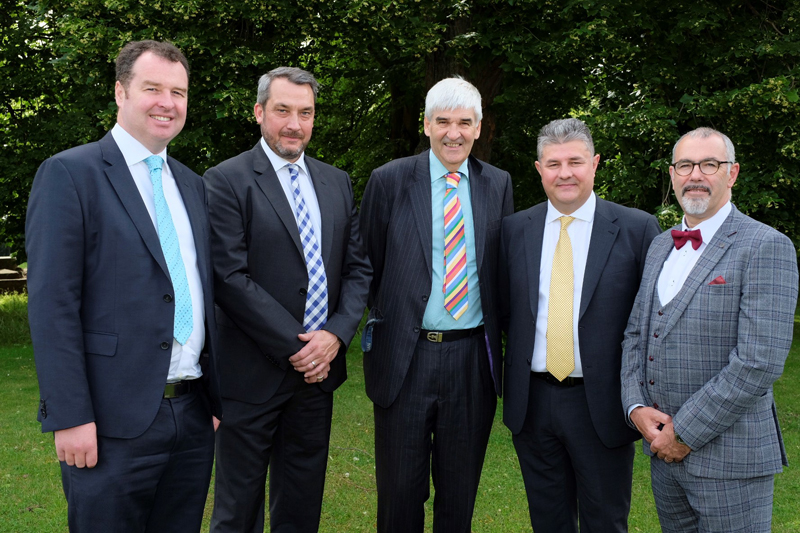 PHPI reports back from the latest OFTEC Mini-conference, where hydrogen and biofuels were on the agenda.
OFTEC's latest Mini-conference, held in Tewkesbury, saw industry leaders from across the heating and oil sectors debate a variety of topics, with the agenda as follows:
*Developments for a Hydrogen Future – Mark Crowther, Kiwa UK
*Low-carbon Liquid Fuel Transition Report – Jason Woods, In Perpetuum Partners
*Industry Next Steps for a Low Carbon Future – Paul Rose, OFTEC CEO
Here, we summarise the key points…
A hydrogen future?
There has been much discussion regarding the potential to use hydrogen as a fuel source. Mark Crowther of Kiwa UK, an independent testing, inspection and certification company, explained how hydrogen can become a very realistic possibility for heating the UK's homes in the near future.
The concept will involve converting local gas networks to hydrogen on a piecemeal basis, in order to provide zero carbon energy supplies for users of the natural gas network. Mark demonstrated his belief in the potential, with advantages including:
*Hydrogen is a permitted gas and no substantial change to the existing infrastructure would be needed
*Transition can be dealt with via local authorities
*Low hassle for users in the transition – compared to full insulation measures that would be needed to ensure heat pumps and other options worked to maximum efficiency
*Broadly similar properties to natural gas for transportation purposes
*Cheaper than district heating
There is still work to be done, but research from Kiwa UK indicates a promising future for hydrogen to be used as a viable future heat source.
The off-grid debate
Up next was Jason Woods, from In Perpetuum Partners. The independent organisation had been tasked, by OFTEC, with finding out what the alternative options are for a de-carbonised fuel of the future. Attendees gathered to hear the outcomes of the six-month study, which used a detailed analysis of oil heated housing stock in England to help inform extensive modelling that compares biofuels with other low carbon heating options available today.
With numerous facts and figures used as evidence, the research findings revealed that biofuels – both a 100% pure biofuel and a 30% blend of FAME and kerosene – provide the best carbon reducing routes for the least financial outlay. While electrification seems to be an avenue the Government is continuing to push, it isn't the only option, and biofuels such as biokeresene can eventually result in a 100% reduction of carbon use.
Jason noted that more work needs to be done on the infrastructure of blending tanks, feedstock and storage facilities, amongst others, but indicated that much of the supply chain is already in place. The use of biodiesels, he suggested, should be used in the heating sector before the transportation sector, and that they can meet the demand of the UK.
The first steps, however, should be the "reasonable improvements to older properties". According to the report, 51% of oil using homes are detached, while the majority of these are pre-1919 build. Reasonable improvements should be carried out – loft insulation, double glazing, for instance – to improve heat loss to a reasonable level, before the move towards a decarbonised fuel is implemented.
Paul Rose concluded the conference by commenting on how biofuels clearly offer many benefits, but there are still challenges that need to be met. "Now we are in no doubt that biofuels provide the future path for oil heating, the next step will be to develop 'pathway options' for government, detailing how and when industry will develop and roll out low carbon liquid fuels. Field trials will also begin to confirm the performance of biofuels and we will further step up our communication with government and stakeholders to secure recognition and support for this compelling solution."