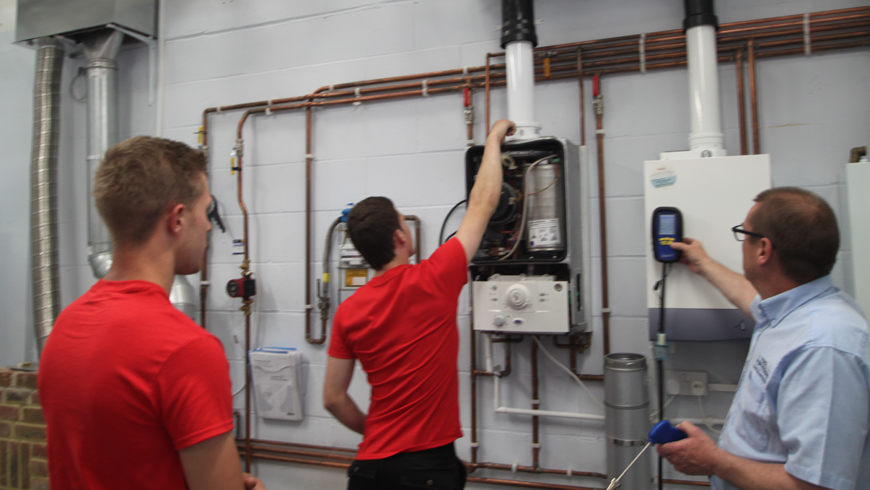 Apprenticeships are becoming increasingly popular as young people shun university in favour of practical work-based learning. However, while the traditional model of apprenticeships sources learners first, Logic4training and Luton Adult Learning are focusing on businesses and what their individual needs are before matching them with a suitable candidate. Mark Krull, Director at Logic4training, explains.
There is a real buzz around apprenticeships, with government figures showing that some 50,000 teenagers went into a work-based training course in the 12 months to March 2014 compared with fewer than 42,000 in the previous 12 months.
Apprenticeships have been heralded as a solution to cut youth unemployment, offering the opportunity to earn while learning, gaining real qualifications and a clear route to a skills-based career. The biggest hurdle, however, is getting growing companies to view apprenticeships as a business asset and not a burden. Businesses see that time and commitment must be ploughed into an apprentice; but how do they know they're taking on the right candidate, with the skills and abilities best suited to their firm?
Figures revealed by apprenticeship.org.uk show that some 96% of employers taking on an apprentice report benefits to their business, with 72% stating improved productivity as a result. Benefits include:
Growing your own talent that's directly matched with the needs of your business;
Developing a motivated, skilled and qualified workforce;
Helping to improve productivity while reducing costs (many training costs can be covered for apprentices);
Fresh talent and new skills, ideas and objectives;
Increased loyalty and staff retention.
Putting businesses first
The traditional route to matching an apprentice with a business usually starts by a training provider sourcing able candidates and then approaching local businesses. We, in conjunction with Luton Adult Learning, have recently launched a new apprenticeship programme, which works with employers in the first instance, helping them to select the people most suited to their business in terms of qualifications, personality and drive.
Covering gas, plumbing and white goods installation and maintenance, plus facilities management disciplines, by working directly with businesses and supporting them through the entire recruitment process, firms can rest-assured that they will not only be gaining an employee, but also an asset with real value. Both time and money is saved as a result.
One of the first businesses benefitting from this new scheme is Sun Realm Heating. Sun Realm is a big supporter of apprentices, taking on a number of employees from the local community; many of whom have stayed with the company for 30-plus years, progressing from apprentice to managerial roles.
Derek Finan, Sun Realm's Gas and Quality Manager, explains why he and his company are so supportive of this approach to learning: "I started my working life as an apprentice and I regard this as the cornerstone of my career, providing me with a proper, practical grounding in heating and plumbing. Without the apprenticeship, I wouldn't have got to where I am today.
"The appeal of the Logic4training apprenticeship programme is it's designed for the gas industry only and we've had an input to ensure the engineer comes out fully qualified [for our business]."
Sun Realm's budding talent are also in agreement that apprenticeships are a great way to start a career. Connor Dickens (18) is among the first apprentices to take part in the new scheme. He explained: "I did a year a college but learnt so much more in one week of my apprenticeship." Michael Clare (20) added: "It's a lot easier to progress from an apprenticeship into a job, as you have the experience and knowledge. Long term, if you work hard, a career and a decent wage is yours at the end, which is a huge appeal."
Apprentice opportunities
Luton Adult Learning and Logic4training currently have three apprenticeship programmes available to local businesses looking to develop their business via these routes.
Level 3 in Gas Fired Wet Central Heating: Maintenance – this covers fault diagnosis, repair and maintenance of a range of gas-fired wet central heating appliance to required safety and quality standards. The programme is open to individuals of any age and supports career progression to technician, supervisor and manager roles. Delivered over 36 months, candidates will undertake a mix of practical and written training and assessment.
Level 3 in Gas Fired Wet Central Heating: Gas Emergency First Call Operatives – this programme is designed for those dealing with gas escapes, taking the appropriate actions and making appliances, people and properties safe.
Level 2 in Facilities Services – designed for job roles undertaken by facilities services operatives, including carrying out minor maintenance repairs, reading energy meters and using intelligent BMS to control heating and ventilation.
Level 2 In Consumer Electrical and Electronic Products – covering the transportation, installation, service and maintenance of white good products, including fault diagnosis and repair.
If you're a business looking to recruit operatives into these roles, let us take the hassle out of hiring the right candidate. It's a win-win solution for growing companies, particularly those in the early stages of growth who need peace of mind that they are choosing the right person. Apprenticeships are not just for big companies, they're a great way for any business; from the sole trade and up; to grow.