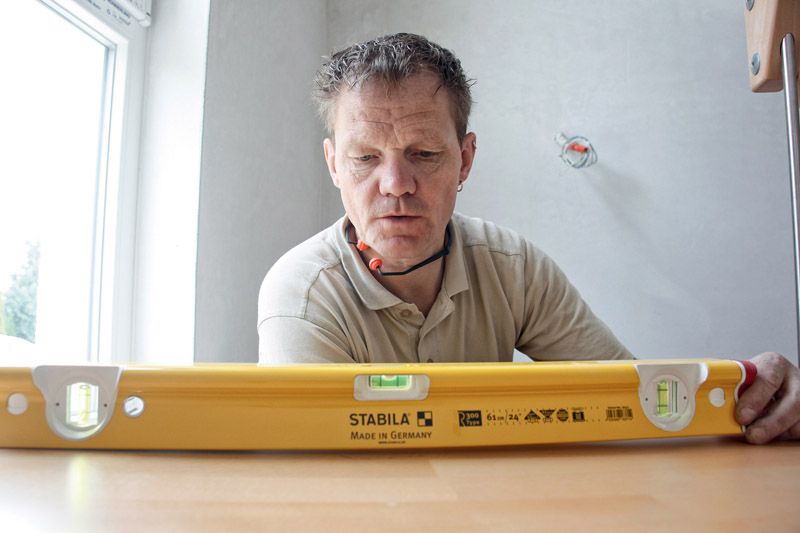 To keep overheads in check, it can be tempting to cut costs and be led by price when kitting out your tool bag. John Dabb, Sales and Marketing Director at Hyde, explains why this approach to the tools you use day in, day out may not be such a good idea.
Saving money and cutting costs is an inevitable part of survival for plumbers in what is still a tough economic climate, but there are some things that it's simply not worth scrimping on and for installers this most definitely should include the quality of your hand tools. 'You get what you pay for' is a saying that is true for a reason; quality tools that come with a guarantee will inevitably cost that little bit extra, but opting for cheaper alternatives is likely to be a false economy in the long run. Six months down the line, you're likely to need to restock your tool bag once again and end up paying out more than you initially intended on better quality equipment.
Life savers
Perhaps the most obvious benefit to be gained from investing in quality tools is the durability and longevity they provide. When you consider the amount of times you drop your tools from heights, or they fall out of your pocket during an average working day, the importance of buying hand tools that won't fall apart easily should be obvious. Tools should be manufactured and designed to last, but sadly not all manufacturers take this long-term approach.
Spirit levels are a good case in point. With cheaper models the vial is often held in by glue, making it prone to moving or even falling out completely when it is dropped. This isn't a problem with Stabila spirit levels as they have a patented moulding-in process which locks the vial in place. The Stabila Type R 300 is a very good example of why investing in quality, branded tools really does make all the difference. Not only is it the manufacturer's strongest ever extruded level, with an easy grip to maximise on comfort, it also ensures the very highest levels of accuracy, guaranteed for 10 years. Ideal for working in environments where normal levels would topple over in use, the Stabila Type R 300 spirit level has an extra-wide base of 4cm to give a whole new level of stability, whilst its unique R-Shape extrusion delivers unprecedented levels of strength and toughness.
Get a grip
Other advantages of paying that little bit more when it comes to hand tools may not be as obvious at first glance, but will soon become apparent when you start using them every day. Comfort, for instance, is something that is often overlooked in favour of saving money, with installers soon regretting their buying decisions when the blisters start to appear.
Cheaper tools are less likely to be ergonomically designed, while paying that little bit extra will gain you soft grip handles on tools such as screwdrivers, pliers and tape measures. Fewer blisters and less hand cramps will also lead to more efficiency, as there'll be less need to down tools while you take a break to rest your hands.
You won't just be paying for a comfort and longevity though, as the more expensive tools are also far more likely to have undergone rigorous testing to ensure they conform to all the relevant safety standards. Not only that, but cheaper alternatives won't offer the same level of innovation, as the research and development cash will have dried up long before production. By paying just that little bit more you get access to innovations that will make your job a lot easier, such as Wiha's slimTECHNOLOGY screwdriver which integrates insulation into its super-narrow blade, making it easy to use on even the tightest of profiles.
Try before you buy
No two plumbers' tool bags will ever look the same and that's because it's important to choose the tools most suited to you – there is no 'one size fits all' solution. Don't be afraid to try before you buy – hold the tools in your hand and see for yourself how comfortable a grip they offer, rather than heading straight for the price tag. Remember to think quality first and tailor your tool bag to your requirements and you won't go far wrong.
For more information, visit www.brianhyde.co.uk.