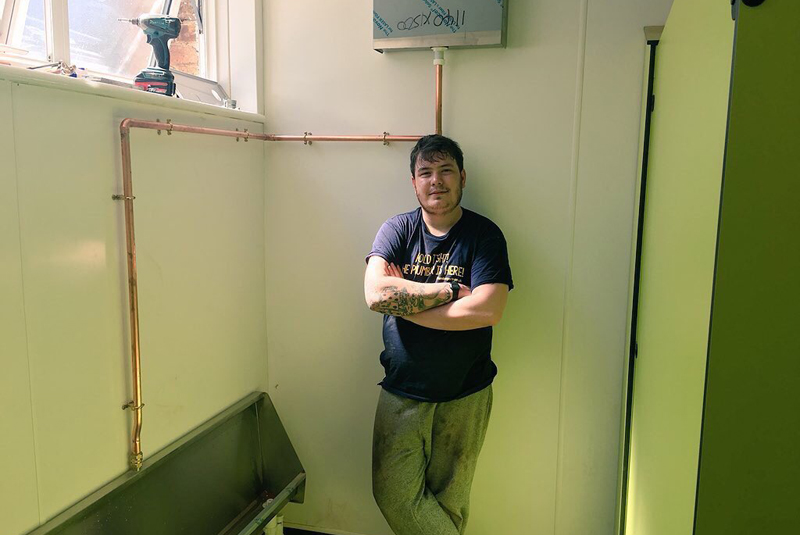 We recently caught up with Jim Elmy as part of our Two Minutes With… series.
Who are you?
Name: Jim
Company name: The 24hr Plumber
Age (you don't have to tell us): 29 and three quarters
How long have you been involved in heating and plumbing? 13 years off and on
Is there one invention you believe could change the industry forever?
I believe that press fit is the way forward. Speed, time, being able to fill without fear of weeps or leaks, it's amazing (hit me up with free stuff please!)
Quickfire
Tea or coffee?
Tea. Two sugars, just a drop of milk
Winter or summer?
Winter (is coming)
Twitter or Facebook?
Twitter
Chips or hash browns?
Hash browns (in a sandwich)
Cats or dogs?
ALWAYS CATS!
Tattoos or piercings?
Tattoos. Of cats
Night owl or early bird?
Night owl
Gym or sofa?
Sofa
Copper or plastic?
Copper
Pick one…
City
My heart belongs to London
Band/Musician
Ben Folds
Movie
The History Boys or Brassed Off, can't pick
Sport
Croquet
Dinner guest
H from Steps Mike Skinner