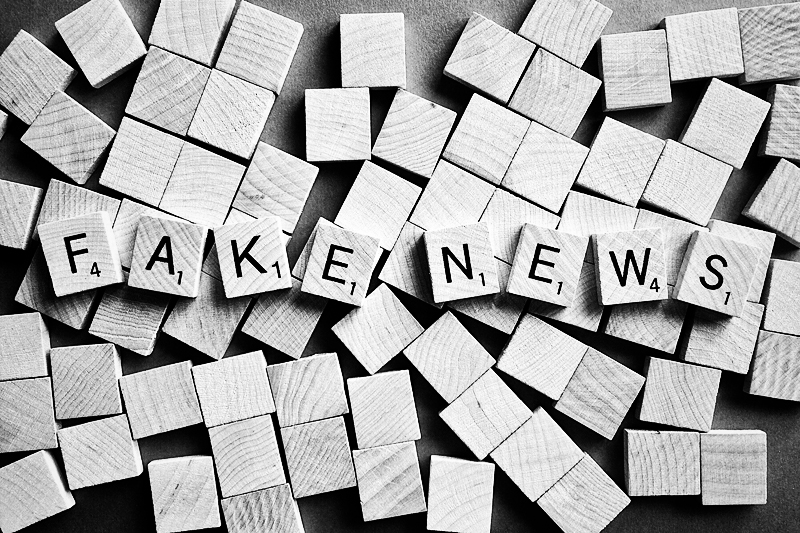 Online review culture can be of huge benefit to both businesses and potential customers. The chances are that we've all used TripAdvisor or similar to assess a hotel or restaurant and, over time, you become more attuned to knowing which negative reviews are entirely unreasonable. But what if you're a sole trader without hundreds of reviews? Negative feedback posted falsely, maliciously, or in error, can have a significant impact on your reputation and livelihood.
We've seen plenty of instances of installers falling victim to this. Say you have half a dozen five-star reviews and a couple of people have marked you at one star for illegitimate reasons. Suddenly your rating drops to four stars… which could be more than enough to put off prospective customers in a competitive market. So what can you do about it?
These are some of the steps you can take to remove Google reviews:
1 Ask the author to remove the review – this is something that may work if the review was posted in error, but it isn't always easy to convince somebody that they've made a mistake (especially if they're angry). If the review was posted deliberately to harm your reputation, clearly this course of action is unlikely to have any effect.
If you respond to the review publicly, don't let your own sense of outrage cloud your judgement. Be courteous and professional however infuriated you are. The screenshot below from Allan Page is a great example of how to react to a misplaced review…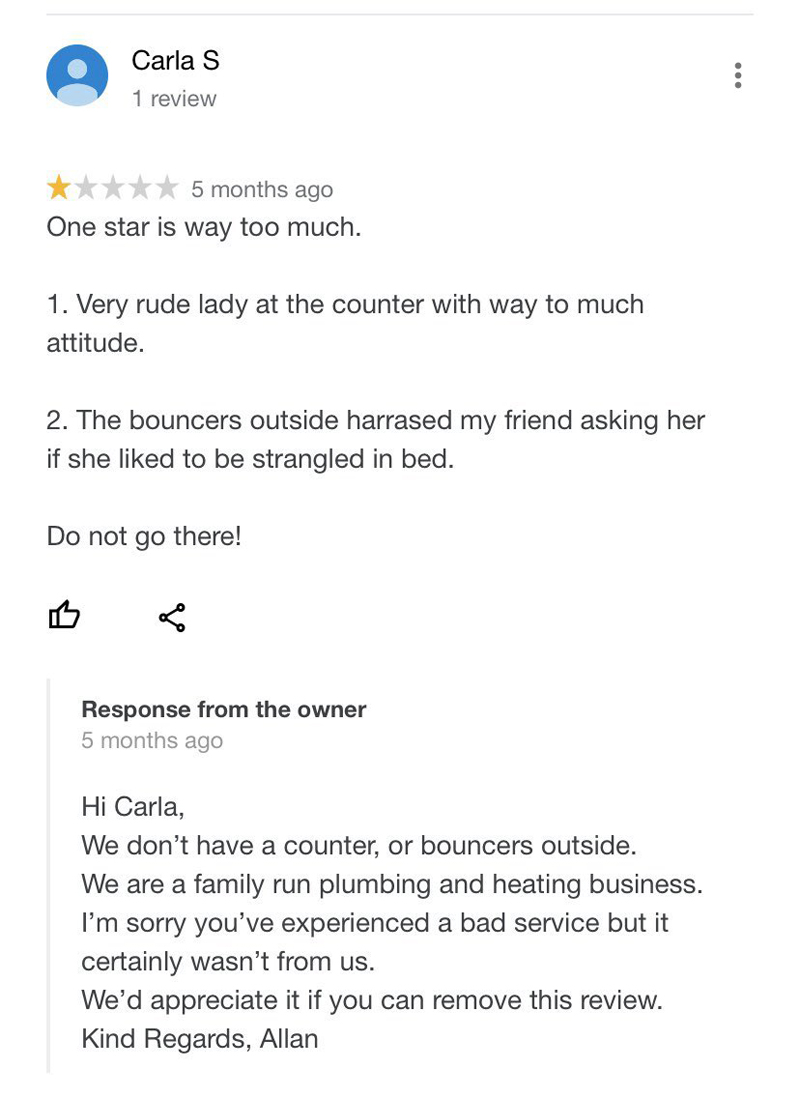 2 Ask Google to remove the review – you can flag reviews as inappropriate directly from the review itself. We've used an example from Allan Page again to indicate where you can flag it, even though it's a genuine (and very complimentary) review in this case. It's worth double checking Google's review policy but clearly fake reviews are not allowed.
It's also a good idea to ask others to flag false or malicious reviews. Sheer weight of numbers could help to get something done.

You can also flag reviews from within your Google My Business account, which may prove to be more effective.
3 Report the review to Google Small Business Support – if you've had no luck with the first two options, this can be done via your Google My Business account. The reality is that it will be dealt with by the same department that handles flagged reviews as detailed above, so it's vital to provide as much evidence and information as possible to ensure that you put the strongest case you can.
If all else fails, of course, you do always have the option of seeking legal advice. Hopefully, though, you will have reached a satisfactory conclusion long before that comes into play.