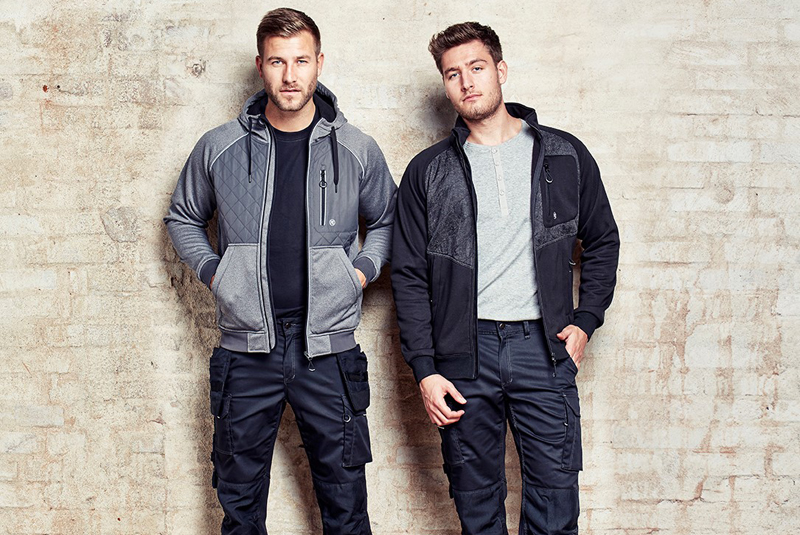 PHPI gets to grips with the Engel Workwear brand, as well as some advice from the company on how best to maintain its garments.
Founded in 1927 by Carl J. Engel Senior and now fourth generation family-owned, Engel Workwear has 850 employees based at its Headquarters in Norgesvej, Denmark and two factories in Lithuania.  Beginning life importing denim from the US as a hard wearing fabric, the company's aims have always been the same – to provide superior quality, value for money workwear designed for a flexible fit and to give long lasting, reliable service.
New colours and designs have been introduced over the years and the company explains how materials are continuously created and tested, with an emphasis on innovation, comfort, durability and environmental awareness.
Now firmly established in the UK, the company has seven collections, all bespoke for a wide range of tradespeople. Particularly suitable for the plumbing and heating trade are the new 4-Way Stretch  X-Treme slim-fit trousers, suggests Engel, which have patches of highly stretchable and ventilated material at the backs of the knees and seat areas to help keep cool and provide maximum flexibility whilst bending or kneeling.
It'll all come out in the wash
One of the primary purposes of workwear is to help protect the wearer from injury and reduce the risk of accidents on site. But just wearing it is only half the battle; it's just as important to ensure workwear is properly maintained and washed so it performs to maximum efficiency at all times.
Cleanliness is vital, as failing to wash all work garments properly can lead to the risk of infection for both the wearer and colleagues; dirt, oil, grease and other substances, if ignored, can also lead to deterioration and a subsequent reduction in protective efficiency. In worst case, it can actually cause accidents through stitching or fastenings becoming loose from gradual weakening.
But simply throwing dirty garments into a domestic washing machine at home is not enough. The average temperature used at home is 48°C but bacteria can only be thoroughly destroyed when garments are boiled or washed at over 73°C.
What's more, PPE that is washed at home might actually be damaged during each washing cycle, causing the slow erosion of protective qualities, such as within high-visual strips or infection-resistant fabric, resulting in non-compliance with health & safety or internal hygiene regulations.
Sales Manager Gareth Bladen says: "We take enormous pride in our reputation for the comfort and long-term safety effectiveness of all our workwear lines and emphasise to our distributors that they should explain to all their customers the importance of correct washing and maintenance procedures. We maintain that if you have the best product its worth giving it the very best care".
An exception to the rule is with Engel's 'Safety' High Visibility Collection, which the company recommends that for best results it should only reach 60°C.
Out of this world
Forming part of Engel's Galaxy collection is a smart and comfortable t-shirt which has soft ribbing around the neck and is made from a high quality fabric mix of 60% cotton and 40% polyester/single jersey.
Available in a wide range of sizes, the t-shirts are offered in a variety of two-colour designs, which match the other garments in the 'Galaxy' collection to provide a professional corporate image. The shoulders feature reflective print for enhanced visibility.
We'll be giving away some of these soon, so keep 'em peeled!