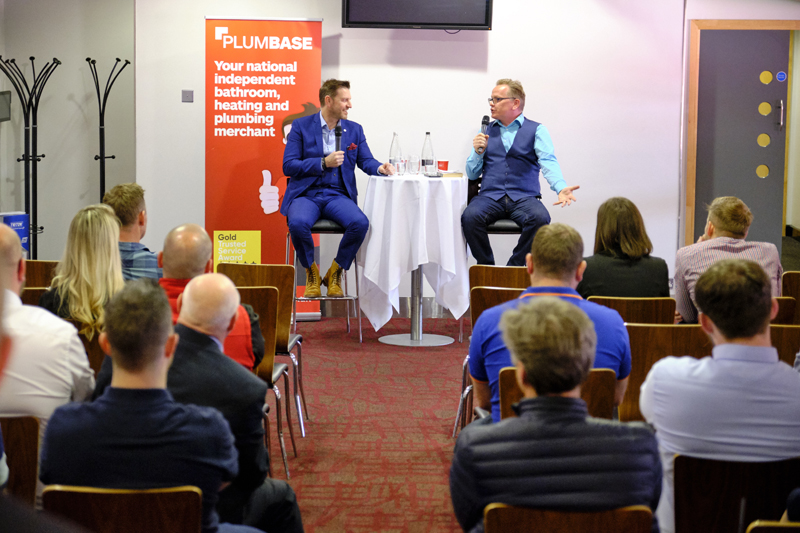 The plumbing industry is constantly changing, with new technology, products and services continuously entering the market. With this in mind, it's more important than ever before that installers have access to the latest information to ensure they can keep up to date with any changes and take advantage of the available opportunities that may arise. Liam Gibson, Head of Marketing at Plumbase, explains how the leading merchant looks to stay at the cutting edge of developments in the industry, and share its insight with installers.
Hot off the press
News is becoming increasingly more accessible and installers can now watch product demonstrations, step-by-step installations, top tip videos and more via their mobile phone from the comfort of their van.
We know that every installer has their preferred way of digesting the latest industry news, but new forms of content are always becoming available. For example, signing up to newsletters from established trade publications, merchants, and manufacturers is a great way to ensure the most recent news is hitting your inbox first.
Go in store
Merchants can bridge the gap between suppliers and installers, and by coming in store, installers can gain exclusive access to the latest manufacturer promotions or benefit from the perks of their merchant's loyalty scheme.
Branch staff can often make installers aware of the most suitable products for their requirements, while providing added reassurance that they're purchasing products from a reputable source.
There's also the opportunity to bring customers along to showrooms so they can get a feel for the type of products that may best suit their requirements.
There are services available that help make the design and installation one step easier, including software that can create 2D and 3D views of a customer's ideal bathroom.
Get out and about
Attending local events, such as manufacturer training, product launches, and trade shows, is another great way to stay in touch with merchants and suppliers and keep on top of the latest industry trends. Not only this, but installers also have the chance to have an informal catch up with like-minded professionals over a beer. Installers often have busy schedules, so hearing first-hand about the latest innovations while enjoying some much-deserved downtime is definitely a win-win scenario.
Installers should keep a look out for upcoming events as there is always something going on throughout the year. For example, in September, Plumbase ran a series of roadshows across the country held at some of most iconic sports stadiums. Installers were given the chance to learn about the latest in supplier innovation, go on a 45-minute stadium tour and put questions to a local sporting legend.
Locations included the new Tottenham Hotspur Stadium, Villa Park, Twickenham Stadium, Ashton Gate, Murrayfield Stadium and St James' Park.
To find out more about Super8, visit plumbase-blog.co.uk/the-super-8-events/events
www.plumbase.co.uk/storefinder