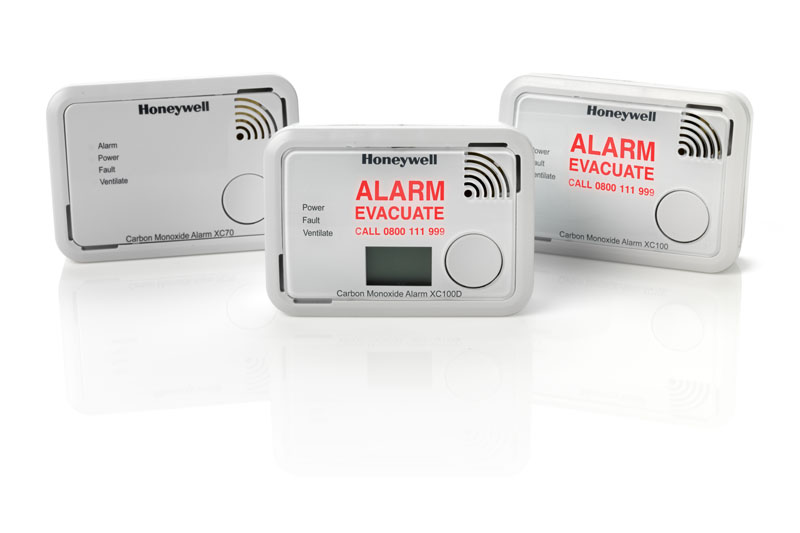 Taking a few minutes to assess whether the customer has the right carbon monoxide (CO) alarms fitted in the correct locations around the home can provide additional income for your business – not to mention ensuring customers are protected. Adrian Keats from Honeywell's Home Safety business explains more.
If you're honest, how often do you kick yourself when you realise there was an opportunity to upsell an additional product to the customer, but you've already left the property? It may be more times than you think.
Home safety is an area that can reap big rewards, with a new generation of wireless carbon monoxide alarms available that provide ultimate peace of mind. So, what do you need to know to take full advantage of this market?
Safety first
Although the UK is becoming more aware of the importance of home safety, there is still much more to do, particularly in terms of the carbon monoxide threat. As a colourless and odourless gas that can kill quickly, CO can be a major worry for homeowners and the Health and Safety Executive strongly recommends the use of audible CO alarms which are officially approved to EN 50291 as an important precaution.
It is estimated that every day, four people in the UK are treated for carbon monoxide poisoning – yet 58% of the population admit they would not know how to spot a leak. With many homeowners oblivious to the dangers, it can often fall to professionals entering their homes to offer potentially life-saving advice.
Alarm positioning
A CO alarm should be placed in any room containing a fuel burning appliance, such as gas boilers, cookers, coal fires and wood burners. Devices should also ideally be located in any bedrooms situated above these areas.
A quick survey of the building will decide how many alarms are needed. Ideally, alarms should be positioned high up in the room within 12 inches of the ceiling, but it doesn't have to be fixed on a wall. Many modern alarms do not require wiring and for even quicker installation the alarm can be placed free standing on a high shelf or bookcase, for example.
It may seem obvious, but it's important not to put the alarm behind furniture or by external doors and ventilation equipment, as this will prevent it from working effectively. Under normal circumstances you should not install an alarm in areas of high condensation such as bathrooms, however Honeywell's X series units have been specially designed with increased condensation protection, which enables their use in these areas if required.
Functions and connectivity
In contrast to the colour change spot detectors of the past, the latest CO alarms use long life sealed battery units that give a loud audible signal when CO is detected and provide maintenance-free protection for up to 10 years. These devices have easy-to-understand LED indicators and a range of functions, such as alarm memory and event logger and end-of-life signal.
Ideally, home safety systems should all be connected, so that when one goes off all of the other alarms on the network follow suit. Products such as Honeywell's X-Series range of sealed CO, smoke and heat alarms can all be connected wirelessly using a plug-in module to form a full alarm system. What's more, the X-Series Alarm Scan App enables information on the status of alarms to be checked on a smart phone or tablet.
So, before you rush off to your next job, make a mental note to ask the customer about home safety!