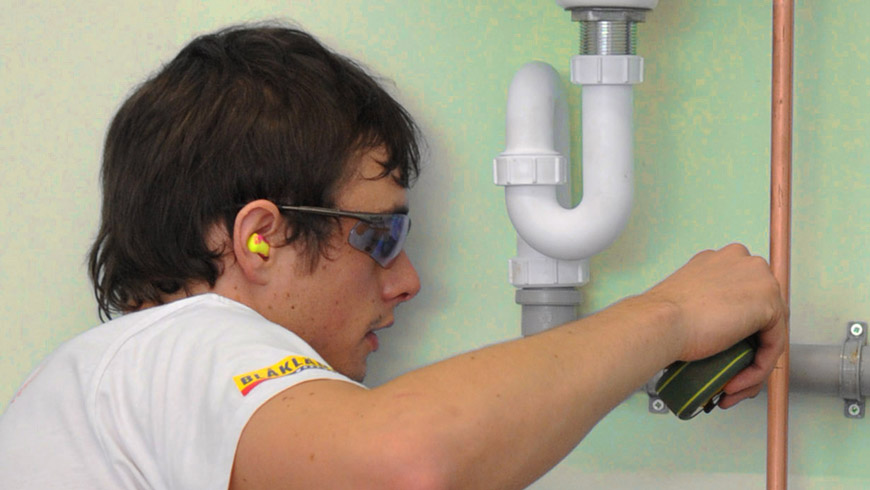 The recent Richard Review highlighted the need to make apprenticeships more rigorous and responsive to employers' needs. Such conclusions have led to the transition from Apprenticeship Frameworks to new industry-defined apprenticeship standards, with a specific requirement to reach professional registration. In light of such recommendations, the plumbing and heating sector identified the necessity for research to be undertaken, to explore the take up of Engineering Council Registration.
The Chartered Institute of Plumbing and Heating Engineering (CIPHE) and SummitSkills led the ensuing research project – funded by the Gatsby Foundation – with the stated aim of understanding perceptions of, and any barriers to, professional recognition. Information was gathered over a 12-week period from focus groups and detailed questionnaires. Around 800 individuals, employees and owner/directors of business across the plumbing and heating sector took part.
Nigel Hollett, General Manager at SummitSkills, said: "We have been involved in the development of apprenticeships for many years and we are pleased to be acting as the secretariat for this project. We hope this research will provide a valuable springboard to the development of a new apprenticeship standard that builds on the excellent work undertaken by employers and other stakeholders to date."
The main survey spanned a three-week period, with 500 employers, individuals and industry organisations responding. It explored how the current apprenticeship system for the plumbing and heating sector is working. One of the survey's aims was to identify support amongst micro SMEs for professional recognition, such as Engineering Council registration.
Some of the key findings to come out of the research were:
98% of respondents think it is important that the plumbing and heating industry should promote career progression;
Over 83% think apprenticeships should lead towards registration with the Engineering Council at EngTech level;
97% think it is important for the industry to recruit more apprentices;
Only 40% think that the current qualification system is fit for purpose and meets the needs of apprentices, employers and the industry as a whole.
It is hoped that the findings of the research will help in developing a new, employer-led 'Trailblazer' apprenticeship for the industry.
Baroness Wall of New Barnet, a passionate supporter of 'fit for purpose' training, hosted the House of Lords event. In 2013 she was awarded Honorary Member of the Apprenticeship Ambassador Network (AAN) for her championing role and infectious enthusiasm and support for apprenticeships.
Another of the keynote speakers at the event, Kevin Wellman, Chief Executive of the CIPHE, remarked: "The response from industry has been overwhelming and I commend all those who have participated so far in this important research. It recognises the need for meaningful apprenticeships and the value of professional recognition."We are especially grateful to the Gatsby Foundation for funding support for the research. The collaboration between the trade associations, training organisations and the CIPHE in encouraging employers to develop future apprenticeship standards is vital, and I hope that the Government recognises this by sanctioning a plumbing and heating Trailblazer."