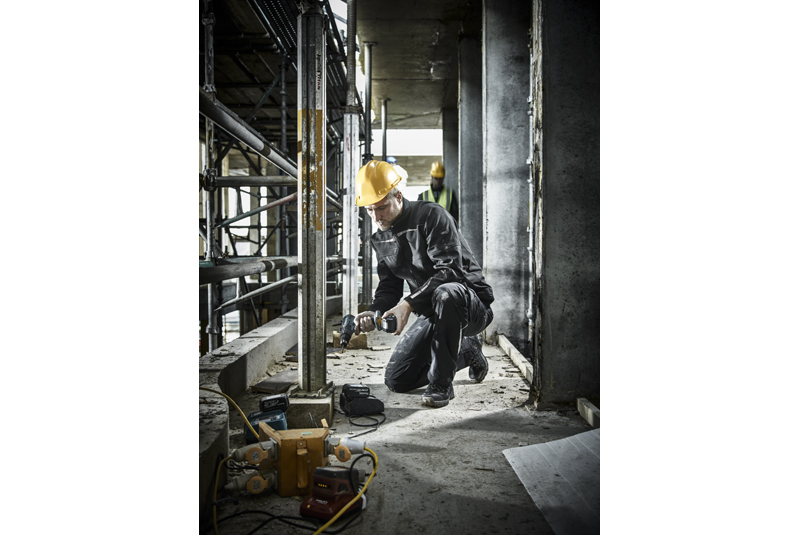 James Whitaker, Marketing Director at Dickies, explores what influences the clothing that installers rely on today.
As a company first established over 95 years ago, Dickies has witnessed the evolution of workwear over the decades since. Workwear has always had to be functional, durable and affordable as tradespeople rely on their footwear and clothing to support them in all kinds of environments. And thanks to technological developments, manufacturers have been constantly improving on how they deliver on these priorities.
However, one of the biggest developments in workwear over recent years is a shift in what tradespeople demand from their clothing. Cultivating a professional – and even fashionable – image is more important than ever before.
As workwear manufacturers, the biggest challenge for us is to create functional, practical clothing – that also meets modern health and safety standards – with a stylish approach to design.
A new image for workwear
Today's installers care about what their clients think and want outfits that can see them from job to meeting a potential client to the pub – or that simply don't look out of place when walking down the high street. To meet this demand, we've launched the Dickies Pro range, which offers smart and durable workwear that doesn't compromise on the comfort that tradesmen expect.
Designed using flexible materials such as Stretch Tencate – plus Coolcore to regulate moisture and Cordura to offer extra defence against wear and tear on elbow panels and knees – the range also incorporates UV protection (UPF 45+) and is made from hypoallergenic fabric.
A high level of attention to detail has gone into the range and features include pockets created specifically to fit essential items such as a ruler, smartphone and kneepads, plus ergonomic side seams. As with all our ranges, every item of Dickies Pro clothing has been designed and thoroughly tested to help make working life more productive – and, of course, safe.
A close eye on safety
Safety factors do, in fact, have a major influence on our designs, with the health and safety regulations that govern the plumbing industry naturally filtering through to workwear.
For instance, PPE must provide adequate protection against any associated risk for which it is intended to protect. What this means is that we have to review essential health and safety requirements that have been laid down by the EU Parliament. UK and EU politics aside, these requirements outline, among others, design principles and ergonomic stipulations.
As an example, the requirements for hi-visibility clothing – detailed in the standard EN ISO 20471 – dictate a number of factors that must be taken into account when designing workwear, such as ensuring the wearer is visible from any angle.
To ensure we fully adhere to all regulations placed on us as a manufacturer, plus make sure our products meet our exacting standards of quality, we set up the Dickies Europe Quality Assurance Department and Laboratories, which closely monitors and measures product performance. Accredited third party certification houses offer additional support by independently assessing products against industry standards. Our labs are also a good example of where we harness the latest in workwear manufacturing technology.
For example, the Titan Universal Strength Tester is used to test the tensile and compressive strength of materials (including fabrics, zips and buttons) to make sure they can withstand the daily demands likely to be placed on them. Another example is the Sole Adhesion Tester, which was designed to measure the strength of stuck-on and moulded soles at the toe and heel of finished footwear by applying pressure to ensure it does not come away.
Looking to the future
In order to stay competitive, manufacturers are increasingly focused on creating workwear that gives tradespeople the flexibility and choice to wear outfits that reflect the image they want to create while on the job. Plus, with workwear producers harnessing the latest technology available throughout the design process, the quality of what's on offer is better than ever.
There's no need for installers to compromise when it comes to workwear – functional, practical designs that make their jobs as easy and as safe as possible, while cultivating a professional style, is something they should demand whenever shopping for new clothing and footwear.
To find out more about Dickies visit www.dickiesworkwear.com.