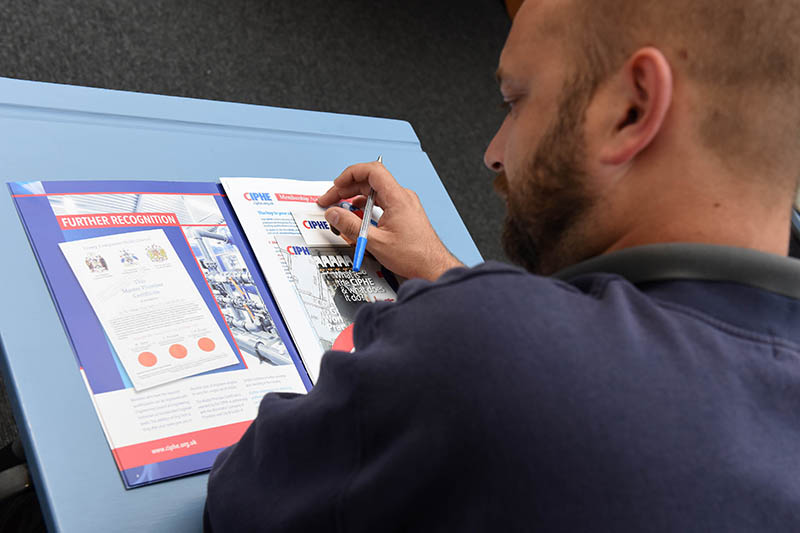 The plumbing and heating industry is set to face a wide array of challenges this year, in particular navigating the ongoing impact of the Coronavirus. Kevin Wellman, CEO of the Chartered Institute of Plumbing and Heating Engineering (CIPHE), outlines the key issues and opportunities to secure a healthy future.
The plumbing and heating industry is resilient, but it goes without saying that the COVID-19 pandemic has been a challenge and continues to impact on how we all live and work. Going into 2021, it is the CIPHE's aim to support plumbing and heating engineers in navigating the new normal.
The new normal
Heating engineers up and down the country have frequently had to adapt the way they work to maintain social distancing, protecting themselves and others. This has extended to access to training, with an increased reliance on remote learning and online modules as events and in-person training have been postponed.
These methods of working and learning will continue, even once the COVID-19 vaccines have been used widely across the UK. In fact, the collective extra considerations given to matters of hygiene and health while working in domestic environments, as well as the flexibility of home learning, should be welcomed. To this end, the CIPHE is investing in our own digital offering in 2021 to deliver more online learning resources. Of course, traditional methods of education are still important as long as they remain fit for purpose. The CIPHE continues to support Approved Training Centre (ATC) partners delivering quality education.
Unoccupied properties
The past year has also seen marked changes in how consumers and businesses are using heat and hot water. Many buildings previously in full-time use have remained unoccupied for several months or have reduced working capacity to partial use. Likewise, some single person homes have joined another household to create a bubble, leaving their home unattended for long periods. When water outlets are not used for some time, stagnant water is left sitting in pipes which can create the perfect conditions for bacteria to multiply and increases the risk for growth and spread of life-threatening Legionella. It is important to remain vigilant and warn customers of the dangers and the CIPHE has always provided guidance on this critical issue.
More time spent at home during periods of national and regional lockdowns have also inevitably led to a rise in domestic scalds and burns, as well as a soar in usage of domestic water and energy. Recommending efficient products and safety measures, such as thermostatic mixer valves (TMVs), can make a real difference to consumer safety and often help to lower household bills.
New opportunity
Despite the disruption caused by COVID-19, several recent government announcements have been made to support sustainable heating. The extension of the Green Homes Grant for one was a welcome development. The CIPHE continues to make representations that this scheme will have the greatest chance of success if the Government increases installer accessibility to it.
The pledges to increase heat pump manufacturing to 600,000 units per year by 2028, and greater hydrogen trial investment mean new skills will be required. The CIPHE is involved in creating training courses and advising government on making low carbon heating a reality.
These are just a few of the ways the CIPHE will be working to support our industry. Read our full manifesto to find out even more information regarding our pledges and commitment to raising standards across safety, health and welfare of the public, the environment, education, regulation and licensing.