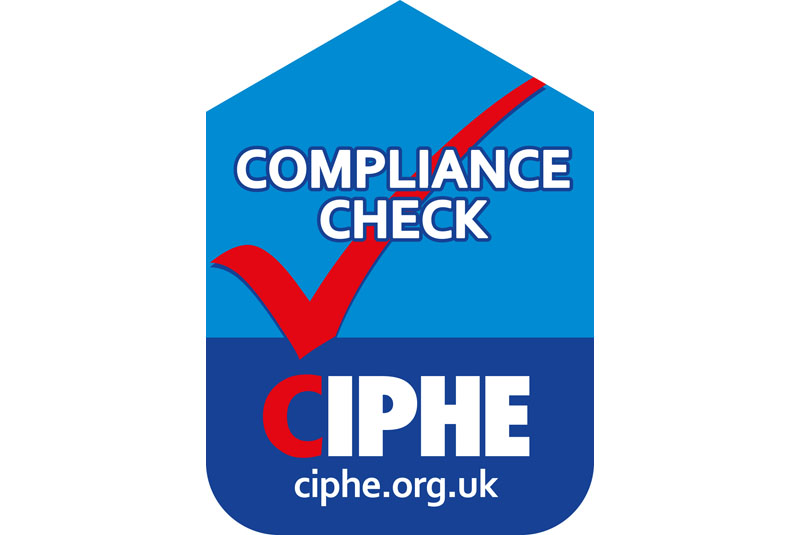 Helping professional engineers and installers to safeguard the performance, safety and efficiency of all plumbing and heating systems in and outside of the home is important. Unfortunately though, maintenance is often forgotten about or ignored by consumers who are then made vulnerable when a system failure does occur. This is why the Chartered Institute of Plumbing and Heating Engineering (CIPHE) is in the process of developing a consumer compliance health check, to encourage and help the industry to introduce a whole home maintenance 'MOT' solution for homeowners.
To do this, leading members of the CIPHE will be gathering the views and opinions of the industry at large, CIPHE members, educators and associates to help map out this new initiative. The checklist will encompass: water safety, heating, controls, hot and cold water services, above and below ground drainage, as well as renewables.
Water safety
Regularly checking the water safety of systems is important to ensure that the correct temperature is maintained, contamination free, safe and runs as efficiently as possible. Without checking, there is simply no way of knowing what issues may be lurking, which is why engineers must work with the consumer to outline the risks, of which could lead to a system failure or worse an outbreak of legionella in the case of stored hot water systems for example.
Heating
When first fitted, all heating appliances are issued with a commissioning certificate in agreement with Approved Document L of the Building Regulations. At this point, installers use the Benchmark Checklist that is included within the installation instructions. This ensures that the appliance and heating system comply with the required regulations and, in most cases, validates the warranty too. After this it is the job of the installer to communicate the benefits of a regular heating check-up to not only maintain the warranty, but in the long run save time and money too by preventing having to buy an expensive new product outright.
Controls
Encouraging the installation and/or upkeep of home heating controls has been an ongoing priority for the CIPHE and its members for some time now – not only to save consumers spending over the odds on energy bills but to improve energy efficiencies by limiting the carbon dioxide our energy produces. Regular checks will ensure that all controls are working efficiently and in some cases updated to offer the best energy saving and monitoring options.
Hot and cold water services
Maintaining efficient hot and cold water systems is important to prevent unwanted heat gains into portable cold water, and ensure that water systems do not freeze in colder weather by checking the pipe insulation is sufficient.
Making sure that homeowners are aware of the location and accessibility of the stopcock is also another important point to raise. You can check the functionality and help the consumer to maintain it by turning every so often so it doesn't become seized, as this can lead to it becoming unusable.
Above and below ground drainage
Whether above or below ground drainage, all systems need regular maintenance to ensure that the pipework is still intact and the installation is correct and holding up as it should. Things to check for include ensuring that the right termination of waste pipe is present as well as the correct sizing and installation of the pipework.
Renewables
Households which have renewable energy heat sources such as heat pumps and solar thermal powered systems are not exempt from the need to have regular maintenance checks of their systems.
Communicating the benefits of renewable energy in general also needs to remain a part of the conversation with consumers, especially in areas where there are a higher than normal proportion of off-grid properties. While the Green Deal failed, measures to reduce our carbon footprint through renewable technology where appropriate are still supported by the CIPHE.
These are just a few of the considerations to be made when carrying out maintenance checks with consumers. To help collate the best and most comprehensive list possible, the CIPHE is inviting heating and plumbing professionals to discuss best practice and help develop the consumer compliance health check resource.
To be involved and share you views, please contact Kevin Wellman, Richard Soper and Paul Harmer at the CIPHE by emailing [email protected], [email protected] and [email protected]. For more information about the CIPHE, get in touch via email: [email protected] or by phone: 01708 472791