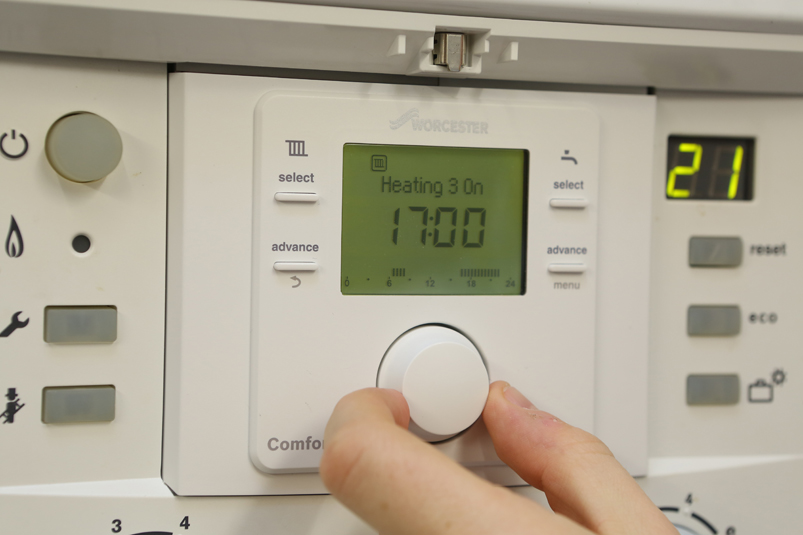 With homeowners becoming increasingly aware of the benefits offered by controls, installers are being urged to capitalise on the opportunities they bring. However, amid a growing presence of non-accredited boiler plug in heating controls, Martyn Bridges, Director of Marketing and Technical support at Worcester, Bosch Group, discusses why it's important for installers to think beyond the handover.
Heating and hot water controls are a fantastic opportunity, both in terms of the energy savings they can provide, and the value they can help installers to add to a heating system. However, the recent influx of boiler plug in controls being introduced to the market as an alternative to genuine plug in controllers made by the manufacturers of combi boilers is adding confusion to the situation and problems further down the line.
Opting for one of these 'copycat' controls could result in a number of long-term issues as these devices are not recognised by the boiler manufacturers and so often do not hold the same guarantees installers might expect. There are therefore several considerations for heating engineers to make when deciding whether these controls are worth what can be a lower price tag.
Read the small print
It will come as second nature to many installers to check that any controls fitted comply fully with the requirements of the CE mark and EMC Directive. However, it is also vital to read the small print on the boiler warranty.
In recent months we've noticed heating engineers reporting an increase in call outs due to the fact that non-branded controls are being installed with boilers. While such controls have been developed to work with a range of boilers, problems are being experienced if or when the controls develop a fault.
If a call-out is needed during the warranty period of the boiler and a third party controller is found to be at fault, the boiler manufacturer will not cover this accessory under warranty as it is not their product. This then leaves the question of who will repair or replace the controller that is at fault. In most instances, the manufacturers of these sorts of controls do not have a field service department, so they cannot or will not attend a call-out. This makes it likely that the heating engineer will either incur the extra cost of having to replace the controller, or the manufacturer may provide a replacement control which the installer will still be expected to fit.
Controlling efficiency
Energy efficiency will undoubtedly also be a key factor for installers when they recommend heating controls – especially given the recent introduction of the Energy-related Products (ErP) Directive, which has brought new energy-labelling requirements for heating and hot water appliances, rewarding the most efficient systems with a higher rating.
Consequently, heating engineers should consider the full functionality of the unit they are recommending, as an unofficial controller is unlikely to contribute to the efficiency of a heating system in the same way as a recognised control. Thanks to the latest weather and load compensating technology, such as that found in the Wave smart thermostat, installers can choose a device which will help the boiler to condense as much as possible without intervention from the end user – adding up to 4% to the efficiency of a heating system, rather than the 1 or 2% uplift offered by simple on/off controls.
As safe as houses
The information collected by heating controls varies hugely, as does how this data is handled. Our research shows that uncertainty over internet-connected devices is a growing concern among homeowners, and in an age of increased risk of data theft, installers would do well to make sure that any usage patterns collected by a controller are safe within the device. While no data leaves our Wave control, there is the potential for unsecured information to be stolen from other units, offering clues to would-be burglars that a property's occupants are on holiday.
There is also concern over the longevity of support that some companies will provide. In recent weeks, one well-known manufacturer of smart devices has announced that it will be "turning off" an internet hub fitted in many houses from May 2016. Some of these hubs were purchased as recently as September 2014 from a manufacturer who was then acquired by the company in question. While this is just one example, it goes to show that installers have a responsibility to think well beyond the handover to what controls best suit the ongoing needs of their customers.
The benefits of the growing range of control options are clear and the accessibility of the technology is going a long way towards ensuring we are now able to combat the millions of homes all over the UK which are not even using a simple room thermostat. However, there remains a whole host of factors for heating engineers to be mindful of when they come to make recommendations to their customers. Installers would be well advised to consider the bigger picture, in the knowledge that short term cost savings can often lead to greater expense for all parties further down the line.