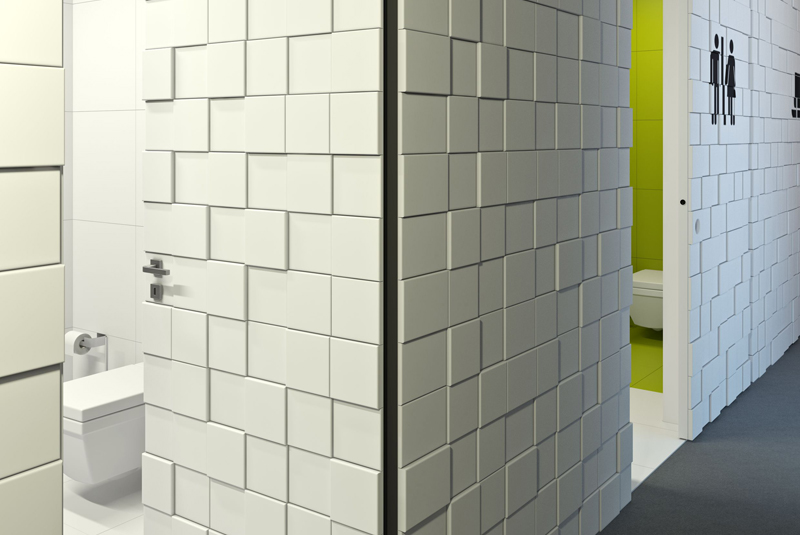 Whilst the construction market may have had its ups and downs over the last few years, the private commercial sector has shown encouraging signs of growth across recent months. What's more, recent years have seen an increased focus on 'office wellbeing', creating an opportunity for installers to sell the benefits of properly specified showers and taps. However, before getting into the office-build market, it's crucial to understand the requirements of the sector, says Chris Tranter, Product Manager for Bristan.
At the end of last year, Deloitte Real Estate revealed that there are more London-based office building schemes in development than there have been since the financial crisis of 2008. Furthermore, in January this year, the ONS announced that the private commercial construction market was up by 4.7% – both clear signs that the commercial office building market is continuing to strengthen and grow. Meanwhile, research increasingly indicates that the wellbeing of office workers is directly influenced by the working environment, a major consideration for employers, who lose an estimated £30 billion to staff absence each year.
The average office worker encounters 10 million bacteria a day and, when surveyed as to where they felt most at risk of germs, 78% cited the bathroom. This is where savvy installers can capitalise on the rise in office development projects and the renewed emphasis on employee wellness. Though larger projects may appear daunting, the reality is that for light commercial applications, such as office buildings, domestic knowledge earned through standard City & Guilds NVQ courses is actually easily transferrable, and many of the additional skills – for example learning to work with 52mm pipe opposed to 15 or 22mm – can be learnt on site.
Installers looking at commercial plumbing projects which also involve working with the building's heating system – and a gas supply – would be well-advised to obtain City & Guilds Level 3 (which covers gas), and to become Gas Safe registered if not already.
In order to win commercial work, it's important to be aware of the specific priorities and needs of each sector. In the case of office developments, washroom products which minimise the spread of bacteria whilst also maintaining a good level of water efficiency are important.
In terms of satisfying these requirements, a good place to start is infrared products. Bristan's infrared tap range, for example, switches on the water flow when human presence is detected, delivering the right amount of water when required. This non-touch mechanism alleviates the risk of germs spreading, making it ideal for use in premises where there is a high risk of cross-contamination.
Another solid recommendation is a urinal infra-red automatic flush. Working in a similar way, the infrared technology detects human contact and automatically flushes the individual urinal after use, thus alleviating the need for human contact. Plus, the direct flush removes the need for an auto-flush cistern and associated plumbing used in traditional installations, which flush all urinals intermittently.
There is a bonus with both of these technologies; water efficiency. With traditional setups, taps may be left running – or simply drip – while cisterns may have an unnecessarily high water demand. Non-touch technology means water is only used as needed. This is particularly relevant for commercial buildings, where managers will be looking to minimise utility costs where possible. Additionally, the lowered water usage makes infrared options more environmentally friendly than their traditional counterparts.
Recently, the market has also seen the introduction of a new infrared soap dispenser, specifically created to aid infection control in public-use premises. In a similar vein to infrared tap products, the dispenser spout detects human presence and releases a user-set volume of soap, thus negating the risk of cross-contamination between hands. In addition, wastage is eliminated.
As more office development projects are set in motion, the demand for wellbeing-centric buildings creates plenty of opportunities for installers keen to work in the commercial market, and those with extensive sector specific product knowledge will undoubtedly have an edge over the competition.