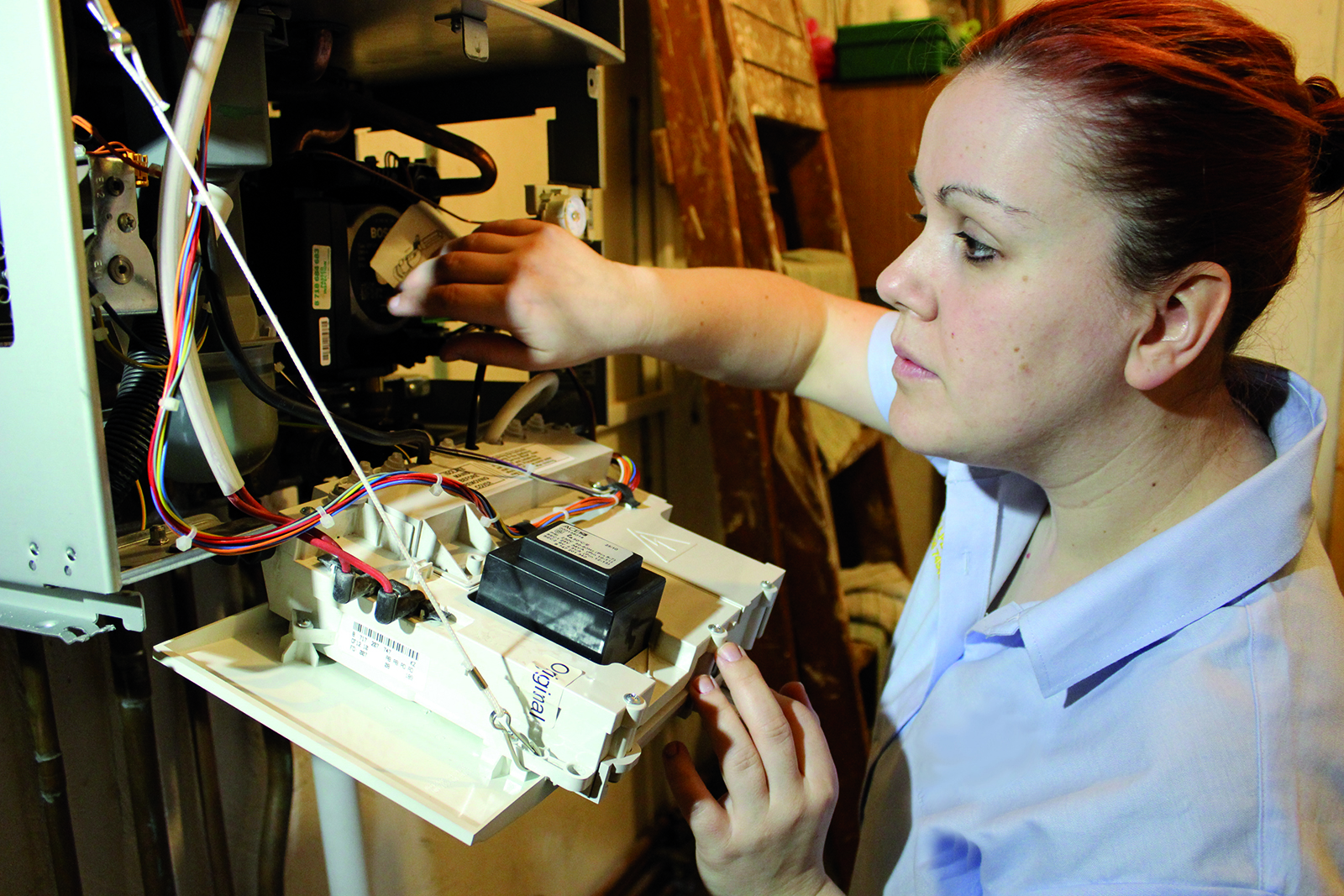 Apprenticeships can be a fantastic, cost-effective way of securing the best new talent whilst contributing towards a more skilled and qualified workforce. Lindsay Talks, Product Manager at JTL, a leading work-based provider in the building services engineering sector across England and Wales, explains why there is a need for a renaissance in apprenticeships over the next few years.
Whilst a university education can be a wonderful experience and a degree a necessity for certain careers it isn't always the best path for everyone. Obtaining a trade can provide you with a skill-set for life, a dependable career, and for many, the opportunity to ultimately set up their own business. An apprenticeship is a work-based, government funded training programme for people aged 16 and over which leads to a nationally recognised qualification.
There is currently a skills shortage across many sectors and plumbing, alongside heating and ventilating engineers, is no exception. However, the opportunities within this arena are huge and can virtually guarantee entrants a job for life – something becoming increasingly difficult to find in other walks of life.
Take, for example, one of the highest profile plumbers in recent times – Charlie Mullins, who sold his share in Pimlico for £125 million last year. He undertook a four-year apprenticeship and then set up his own company and never looked back. He was a great advocate for apprenticeships, recognising that if sufficient numbers of new talent did not enter the industry, there would be a major shortage of plumbers further down the line.
Business support
This is where we at JTL aim to make a significant difference, by encouraging and supporting companies to take on apprentices. There often needs to be a change in mindset within some firms that perceive apprenticeships as difficult to manage and that too much supervision is needed when resources may be stretched.
However, JTL can make the process far easier to manage by assigning each business with dedicated training officer support to work with the apprentice and their employer throughout the qualification process. We also have a dedicated national customer service unit with experts available to answer any questions.
Solid foundation
A JTL apprenticeship provides a solid foundation for a young person, enabling them to develop the necessary skills to realise their full potential. As training for 16-18 year-olds is fully government funded, prospective employers aren't required to pay anything towards a learner's training costs. If the apprentice is over 19, the employer may be required to pay up to just 5% of the total cost over the duration of the apprenticeship.
There is no doubt that plumbers will have to adapt to new technologies in the years ahead by installing such items as heat pumps, and with hundreds of thousands of new homes set to be built each year the demand for their services will only grow – apprenticeships hold the key to meeting that demand.