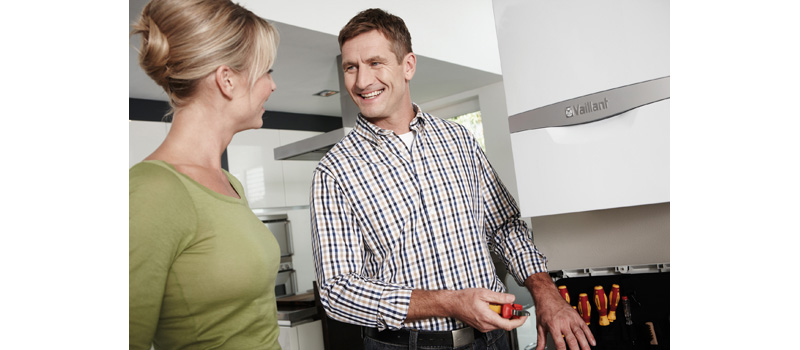 Legislation and product development will drive demand for training in 2016, says Gregg Cole, Commercial Director for Vaillant.
2015 was a notable year for product innovation in the heating industry, driven partly by evolving legislation such as the ErP Directive, which came into force during September. At Vaillant, we saw the new labelling and heat pump efficiency initiative as an opportunity for everyone to become involved in a product's life cycle. From the design stages to installation and replacement, we believe the directive will continue to help create a greater sense of unity across the sector throughout 2016.
Another key driver behind the increase in product development has undoubtedly been the focus on connectivity within the home. IOT (internet of things) has been on the news agenda for some time, however we are now beginning to see these connected devices making their way into the hands of homeowners. A good example is Vaillant's latest vSMART control, which allows users to manage their heating and hot water remotely through a smartphone app.
With product innovation set to continue, training must remain a priority for installers during 2016. Just like any profession, it's the responsibility of the industry experts to stay up-to-date with the latest technology and methods. In the case of installers, this means ensuring solutions are installed safely and are compliant with the latest legislation.
However, at Vaillant we understand installers are under increasing pressure to meet consumer demand and to continue growing their business. As a result, attending training sessions can often fall to the bottom of the priority list.
We want to highlight that installers can take a blended approach to learning, combining practical experiences with e-learning. By taking advantage of our convenient online training and hands-on practical tuition, learning new techniques has proven to be up to 60% quicker and twice as effective.
So in between jobs or at home, installers can use their smart devices to access the latest training at a pace that suits them. Ultimately, this will enable them to best meet their customers' needs and grow their business.
In a world of renewables, energy efficiency, connectivity and an ever increasing product range, committing to a regular training programme will give those installers the edge in an increasingly competitive market.