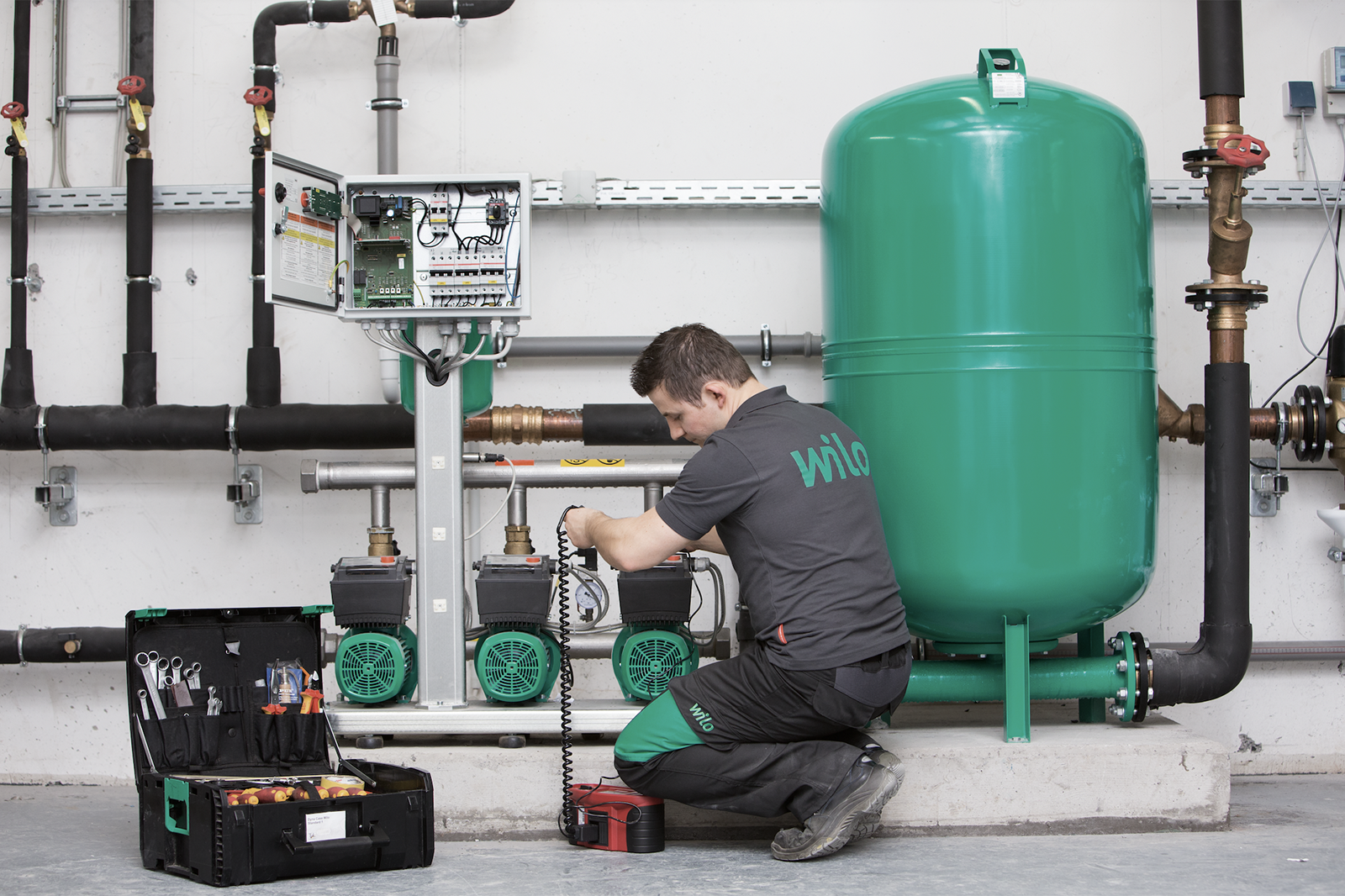 As Wilo Group celebrates its 150th birthday, Lee Tebbatt, Managing Director of Wilo UK, explains how the company's past is shaping its future.
"Wilo's spirit of innovation is threaded through its long history," says Lee. "Wilo was founded in 1872, in Dortmund, Germany, as a copper and brassware factory by Casper Ludwig Opländer better known as Louis Opländer. The company started as a producer of distillation equipment for the drinks industry and later diversified into heating system installation applications. Following a further transition into heating pump design the Wilo Group has evolved into a global digital pioneer of the pump industry.
"For 150 years, we've been continuously developing innovative products and systems that have set new international benchmarks for the pump industry on efficiency and technology.
"Today, Wilo Group is one of the world's leading premium providers of pumps and pump systems for building services, water management and industry. We develop sustainable technologies that help people all around the world."
Back catalogue
The company's back catalogue of innovation includes developing the world's first circulation accelerator in 1928. This device was a forerunner of the heating pump; it allowed heat to reach a radiator faster and refined the heating water temperature and system output compared to the previous gravity systems. It also allowed for smaller pipework diameters which helped to increase system economy.
"In 1953, the first glandless heating circulator the Wilo-Perfecta was launched. It delivered high performance, despite its small size, and was the first maintenance-free heating pump. This was a significant innovation which continues through to modern day pump types using glandless pump technology."
A Star is born
"We released the world's first electronically-controlled heating circulator, the Wilo-Star, in 1988," says Lee. With integrated differential pressure control sensing for infinitely variable motor speed and performance adjustment, it was set apart from conventional heating circulators with a substantial energy saving benefit and system noise reduction on low load condition.
"Another global landmark followed in 2001, when Wilo introduced the world's first high-efficiency pump for heating, air conditioning and cooling applications. The 'Wilo-Stratos' consumes up to 80% less electricity than uncontrolled circulators. This ground-breaking energy efficient technology was well ahead of worldwide energy labelling targets for energy consumption. The next generation 'Wilo-Stratos MAXO' in 2017 marked our entry into the future of pump technology and digital networking, with increased energy efficiency and the first introduction to 'Smart Pump' technology."
But tradition is just as important for Wilo Group as innovation, which is why the company built its new state of the art headquarters and Industry 4.0 smart production facility – Wilopark – exactly where it all started: in Dortmund, Germany. Wilopark is fully climate-neutral, in line with the company's sustainability targets, and Wilo Group been selected as one of the Global Top 50 Sustainability & Climate Leaders.
Wilo has been operating in the UK for 37 years and the subsidiary is based in Burton-upon-Trent, Staffordshire.
"We remember our roots to prepare ourselves for the challenges of the future," Lee adds.
"Having both great foresight and an ambitious, pioneering spirit means our products, systems and services are created to form a future-orientated and environmentally-sound portfolio."