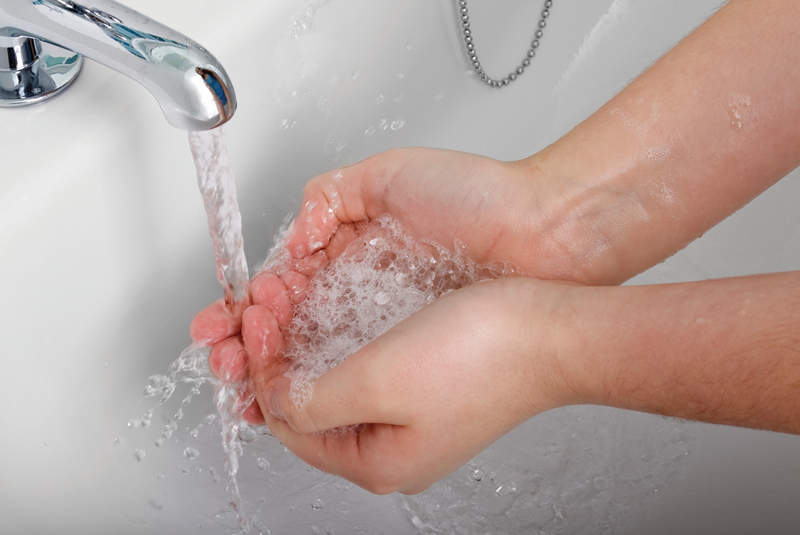 With UK SMEs confident of large growth over the next two years, it's likely that many will be planning to upgrade their premises in order to fulfil their ambitions. Therefore, opportunities are opening in the light commercial market that installers need to be aware of. Alan Clarke, Technical Support Manager at Heatrae Sadia, discusses how best to capitalise on these possibilities by finding the best water heating solution for each project.
In recent times, light commercial has become more of a focus for installers, as access to this market has greatly increased. This is great news, especially at a time where businesses are looking to become more energy efficient to free up funds for their growth ambitions.
Whatever the application, installers understand that no job will be exactly the same as a previously completed project. Therefore, the requirements of each building will need to be individually assessed in order to select the best possible water heating solution. This decision-making process is often down to the installer, and therefore, it's crucial to know about the best and latest products to recommend.
With hot water likely to be an important consideration for most businesses, choosing the right water heating product can be challenging. Various issues can occur if the correct product is not chosen, for instance, if a water heater is undersized, a company might find it difficult to meet their daily requirement. Alternatively, if the water heater is too large, the business owner will not only have potentially overspent on installation but would also have to deal with higher operating costs too.
Taking all of this into account, below is a rundown on some of the best solutions available.
Small SMEs
When it comes to smaller businesses – think small offices and food counters – they generally need no more than a few water outlets.
For companies of this size, point of use water heaters are typically the best recommendation. Available as under-sink or over-sink units, single vented point of use water heaters that are fed directly from a cold-water supply are a great option. With no need to draw from a central hot water supply, nor to install additional hot water distribution pipework, these units are both a quick and easy job for installers and a financial win for the business owner.
The hot water from these products is generated via an electric heating element and is fully temperature controlled. These units also store a small quantity of water at the required temperature, ready for immediate draw off. Their small volume means that the cold water is then rapidly heated.
With these units only storing a small volume of hot water, and offering excellent thermal insulation, these units are perfect for environments with infrequent usage. An open outlet allows for any excess pressure to be vented, so installers should advise customers that it is normal for expanded water to drip from the spout during the warm-up process.
Medium SMEs
Sometimes a project requires more than just a single vented point of use water heater. For a medium-sized SME likely containing multiple outlets, for example, a few sinks in a washroom, then a small unvented system would prove beneficial in multiple ways.
This solution can be more cost-effective to install than numerous single sink open outlet water heaters, and often have thermostatic mixing valves installed as standard to prevent any scalding.
Included in the bracket of small unvented systems, scalability is also an option. For example, Heatrae Sadia's Hotflo range can supply multiple points of use, as it is designed for small to medium commercial operations.
If a shower is also included in the washroom of the SME, alongside their hand-washing facilities, solutions such as Heatrae Sadia's Multipoint range will be able to lend a hand when additional output is needed.
Larger SMEs and small factories
The official government definition of an SME states that it is 'any business with fewer than 250 employees'. Considering the number of SMEs that operate in the United Kingdom are a recorded 5.7milion, this leaves the spectrum very wide.
This means that SMEs can be much larger than what one might expect, meaning these organisations will require much greater resources than their smaller counterparts – but not quite in the realm of industrial operations.
When it comes to companies of this size, hot water delivery options should be selected with careful precision in order to meet demand. This often means that the most suitable form of hot water delivery system would be unvented hot water cylinders.
Unvented hot water cylinders draw water directly from the cold mains, just like the previous options removing the reliance for a cold water tank, and offers greater flexibility with where the product can be situated, as they do not rely on gravity to move hot water around a building.
Therefore, for a large SME, like a reasonably sized catering business, or a larger office, an unvented hot water cylinder such as the Megaflo Eco Plus Flexistor from Heatrae Sadia, is the perfect fit. This product is available in many capacities, ranging from 400 to 1000 litres, and offers an external expansion vessel.
With opportunities set to increase from the high-performing light commercial market, this presents a new revenue stream that installers will be able to take advantage of. However, it is important that the correct product be selected for the right environment. By ensuring the correct unit is in place, installers can keep SMEs flourishing, and even potentially earn further work by recommendation.
For more information, visit www.heatraesadia.com.