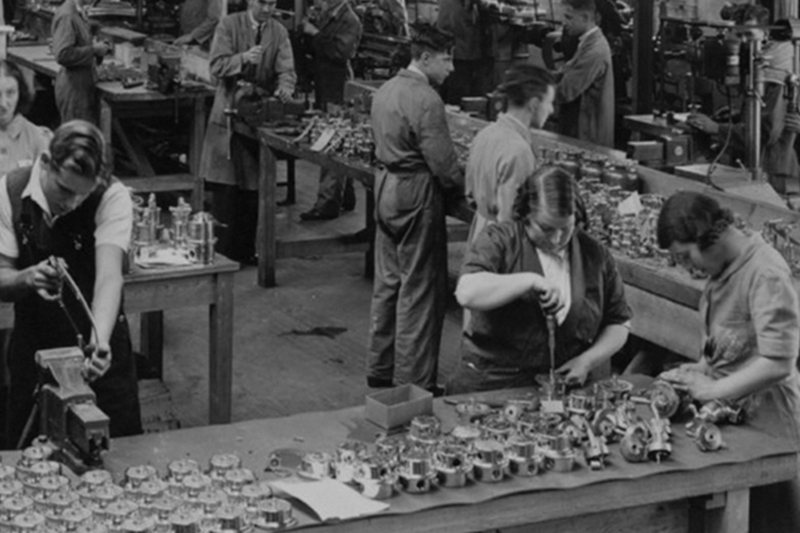 In 2021 Mira Showers marks its 100th year of business. PHPI discovers what the company is doing to honour the occasion and briefly looks back at some of the key moments from its history.
To mark its 100th year Mira Showers has launched InstallerPRO to offer exclusive rewards, training and support for installers. The new free membership programme is designed for independent trade professionals, recognising the hard work of installers, and provides ongoing support to the community.
The programme offers priority technical support, business development tools and the latest professional training – plus a range of merchandise, installer kit and retail voucher rewards. Members can earn points by uploading details of their installations to the InstallerPRO website from across a selected range of products. This includes Mira's full digital range right up to the company's latest addition – the Mira Activate.
Giving back
With the community a prominent feature throughout Mira's lifetime, its community partnerships are just as meaningful. The company sponsors local sports teams – Cheltenham Town Football Club and Gloucester Rugby Club – and partners with local charities.
To mark its 100th birthday Mira has set an ambitious target of raising £100,000 for its 2021 charity partner Sue Ryder, supporting an incredible team of people to ensure the charity can continue to be there when it matters for those who need them.
www.mirashowers.co.uk/installerpro
The Mira century
1921 The company was founded by James MacFarlane Walker, registered in London
1936 The world's first thermostatic shower, the Leonard thermostatic mixing valve, is launched
1959 First thermostatic shower valve capable of giving a shower under UK pressure conditions
1982 A new 12,000sq ft. purpose built production facility for electric showers is completed in Cheltenham
2001 Mira Showers is purchased by Kohler Co. – one of the world's leading manufacturers of kitchen and bathroom products
2017 The Mira Flight shower tray reaches two millionth production milestone. Mira Flight Safe receives the Queen's Award for Enterprise: Innovation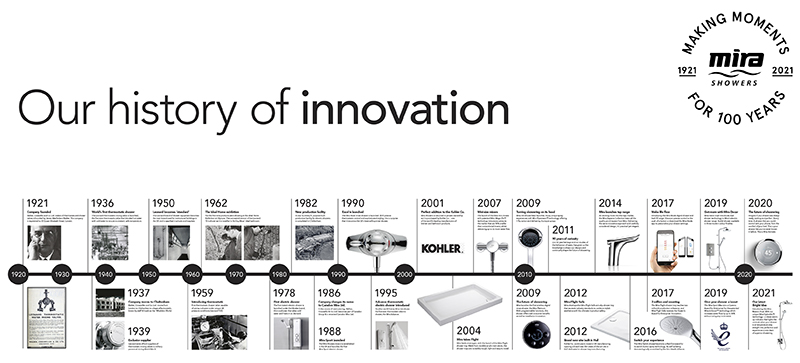 To see more of Mira's moments of the past 100 years, visit www.mirashowers.co.uk/100years