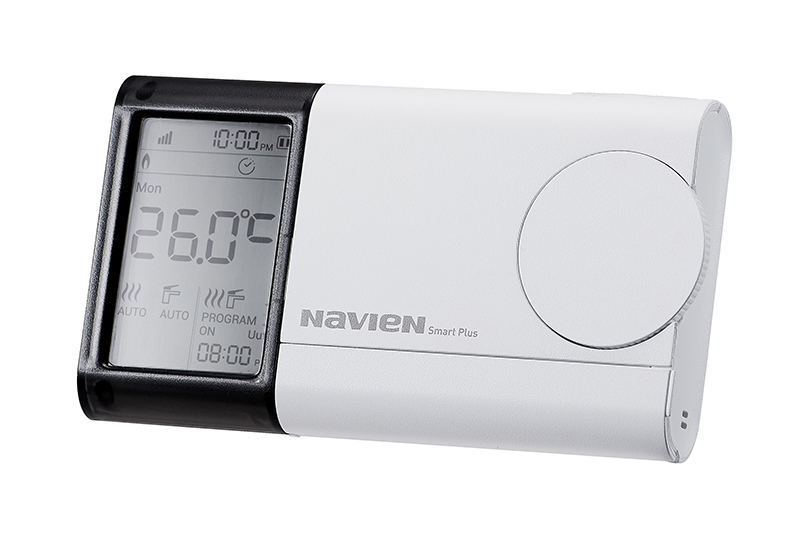 There is so much more to the humble gas boiler than meets the eye, particularly given the advances in key components, flues and heating control technology, as Sean Keleher, National Technical Manager at Navien, explains.
Domestic gas boiler sales are showing no signs of slowing down, with recent HHIC figures revealing 2021 looks set to become a record year for sales. Indeed, the organisation's recently published findings showed the 12-month average sales figure increasing by 14%.
This is clearly great news for heating manufacturers, but as the marketplace becomes crowded with gas boilers vying for homeowners' attention, the challenge remains to produce units that adhere to legislative requirements, while still satisfying the needs of installers and end users alike. As a result, the latest condensing gas boilers have been designed to save energy and money in equal measure – in both new build and refurb applications.
From an end user perspective, increased awareness of sustainability has led to homeowners becoming keen to embrace efficient, energy-saving products, which are also easy to programme and use. While the manner in which gas boilers physically operate is unlikely to change, incremental gains are still being achieved in terms of performance and controllability.
So, let's consider the essentials to look for when selecting a condensing gas boiler. A stainless steel heat exchanger is recognised as the most reliable and efficient component at the heart of any unit which, when coupled with an IPX5 rating (high water resistance inside and outside), ensures a boiler can be fitted almost anywhere in a property, for total flexibility. The modulation ratio should also be considered for fully optimised heating and hot water output, with a turndown ratio of 10:1 highly recommended.
Control compatibility and capability
Another key factor is controllability, to ensure complete yet simple management of heating and hot water temperatures. Modern gas boilers should have a digital or touchscreen control, providing engineers with accurate information, with the most advanced units capable of displaying details about how efficient the unit is performing. Installers should look for boilers that are "Open Therm" ready, as these will be compatible with the latest control technology and smart devices, allowing for easy integration with minimum levels of disruption and cost implications for end users.
Furthermore, fitting a gas boiler alongside the latest heating controls can further improve a system's efficiency. Controls have grown in prominence over the years, particularly as end users become increasingly more aware of advances in heating technology and their energy-saving credentials. This has seen more homeowners requesting or asking installers about the latest 'smart' devices and, with Boiler Plus legislation requiring minimum standards, it is a great opportunity to maximise an installation.
So, in addition to having controls integrated into the boiler itself, advances in wireless technology have resulted in separate devices being produced that can be added to a heating system straight out of the box. However, the features and benefits of these controls will vary between manufacturers.
Now, should customers have been tempted by some cleverly-marketed third party devices, installers should advise against using these and recommend using the same brand of controls as the boiler itself. Why? Well, both the controller and boiler will have been designed to communicate with one another (and indeed, the rest of the heating system) using the same digital programming 'language'; this is essential in terms of ensuring accuracy, reliability and overall energy efficiency. This is certainly evident when a system utilises sophisticated, bespoke protocols, as third-party products would not be compatible.
Smart choice
Manufacturers' own control units, such as Navien's innovative Smart Plus, can improve energy efficiency, raising a boiler's overall ErP rating to 'A+'. These controls also provide a number of advanced and energy-saving functions, such as weather compensation. This aids efficiency by providing a supplementary line of external system data, for more accurate heating adjustments. So, on a warm sunny day, the boiler will adjust the system flow temperature according to external conditions, in turn reducing energy consumption – and costs.
One of the most appealing aspects of modern smart controls is their compatibility with smartphone technology, via an app. This provides end users with remote access to their heating and hot water system, allowing them to program or turn it on or off at the touch of a button. Plus, they can still receive any notifications or error messages, as well as change the heating and hot water if required.
Smartphone compatibility also offers features such as geofencing, where a person's location dictates how the heating system operates, with the boiler turning on (or off) depending how near an occupant is to their property. This can even be set up across multiple handsets, allowing all members of the same household to enjoy their preferred indoor temperature.
Going to great flue lengths
In order to achieve optimum performance, it is important that a gas boiler is complemented by a suitable choice of fluing options. Not only is the flue essential in terms of safety, it also has an impact on a heating system's overall efficiency; as a result, installers should assess what flue options are offered by boiler manufacturers.
The design and diameter of a flue determine its maximum allowable length. Here at Navien, we utilise the Ø60/100 plastic concentric flue system on our NCB-Ce gas boilers. These flues can be installed either horizontally (through the wall) or vertically (through the roof); however, the distance by which they can be extended varies, as the total flue lengths are actually determined by the ability of the boiler itself. So, some flues will only extend to around 6-8m, whereas we can offer lengths up to 20m for superior flexibility.
So, the humble gas boiler has evolved significantly over the years, with manufacturers taking great strides to improve the overall performance, reliability and energy efficiency of their products. By combining high quality components with the latest fluing and control systems, these stalwarts remain set to provide homes with heating and hot water for years to come.