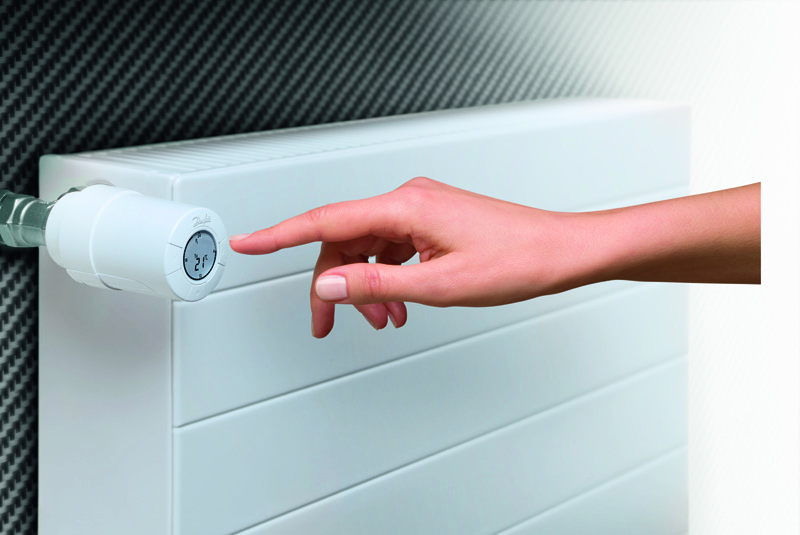 Danfoss has launched the next generation in smart heating for the home, and is celebrating by giving you the chance to win a complete system. Link is a central controller that provides convenient wireless control of the heating system, via individual electronic TRVs. 
Danfoss Link works by linking all the elements of a home's heating controls, including room sensors and electronic TRVs, making it ideal for larger homes or apartments, where individual control is required. This latest development gives homeowners wireless, programmable control of radiators within the home.
Now, with Danfoss Link, customers are in control and can start to make immediate savings on energy use, whilst maintaining the comfort of their home. The system is easy to program, either by using the central controller or by the Danfoss Link App to personalise heating schedules to suit lifestyles. Individual room temperatures can be set, or rooms can be grouped together, to create different heating zones.
The user-friendly Danfoss Link App allows homeowners to create a comfortable, energy efficient home temperature wherever they are. It is available from both t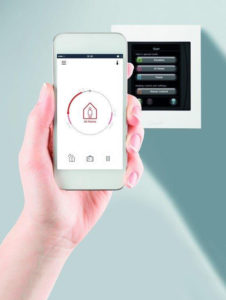 he App Store and Google Play.
Gareth Ash, Marketing and Technical Manager at the company, says: "Danfoss Link is the very latest in smart heating technology, and we are delighted to bring this innovation to the market. We all expect to be able to communicate, shop and play on our smartphones and tablets – now we can control our home environment, keep our bills low and reduce our energy usage too. This exciting new development offers real benefits for homeowners and excellent business opportunities for installers."
How to enter
Danfoss is giving away a complete Danfoss Link system, including: Danfoss Link Central Controller; Danfoss DBR boiler relay; Danfoss Icon room thermostat; Danfoss Link battery pack; and six Living Connect TRVs.
To enter the prize draw, simply fill out your details below before May 31st 2019: