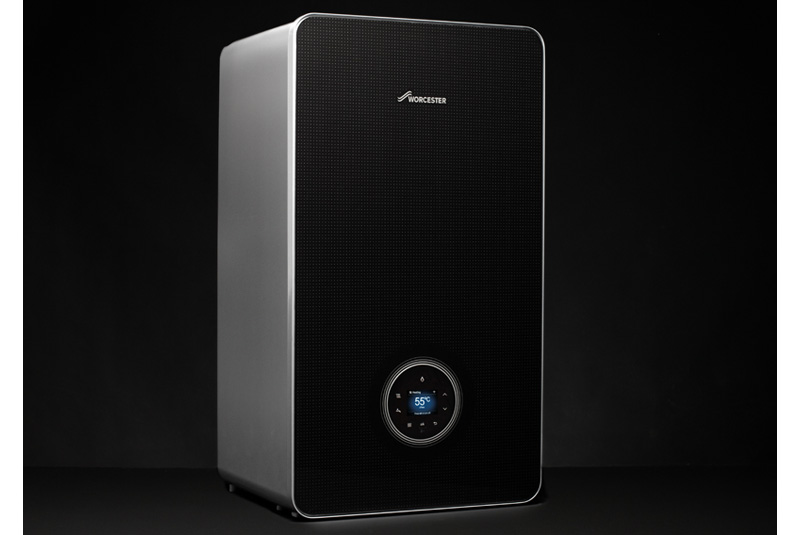 Following the launch of Worcester Bosch's new Lifestyle range, the company is offering the chance to win a Greenstar 8000 Style boiler!
After years of development and direct feedback from hundreds of installers, Worcester Bosch recently launched its Greenstar 8000 Lifestyle range – a boiler specifically designed to offer installers more choice, depending on installation location and customer need.
The new top-of-the-range model, the Greenstar 8000 Style is described as the company's most stylish boiler to date and comes in two distinctive high gloss colour options: black and white. It aims to redefine on aesthetic look and feel, changing how homeowners perceive a boiler to look and perform.
For installers, it also looks to adapt how boilers are installed and maintained, with an array of features designed to save time on both.
Improved efficiency
The Style is available in combi, system and regular, from 30 up to 50kW – making it the most powerful wall-hung combi boiler on the market. It has been designed to improve fuel efficiency, user comfort and boiler longevity by preventing on/off cycling.
Innovating heating system
Not only is the new boiler range built with more power, it is designed to be robust, lightweight and simple to fit. The Greenstar 8000 Style is compatible with the latest intelligent and smart technology, which has full wireless connectivity with the Bosch EasyControl and is compatible with the Greenstar Intelligent Filling System. This feature ensures the boiler maintains optimum pressure, without the need to operate a filling link.
Full colour control panel and touch buttons
Crucially, the Style comes with a touchscreen display which unlocks a whole host of advanced features through simple navigation, full colour display and clear text descriptions. Perfect for those who are tech-savvy and looking to actively monitor their household energy.
Installer friendly
The internal components of the new boiler can be easily accessed with only one screw to take off the front cover. The top and side panels are also removable, meaning installers can access the internals from all angles.
The combustion chamber provides a neat, premium-look internally – similar to what you would see with a modern car engine, says Worcester. It also can be removed with one screw, providing further access to key components and reduces noise levels when operating.
HOW TO ENTER
To be in with a chance of winning a Greenstar 8000 Style boiler, simply answer the following question correctly before August 31st 2019:
What type of pet has been chosen as an ambassador for Worcester Bosch?