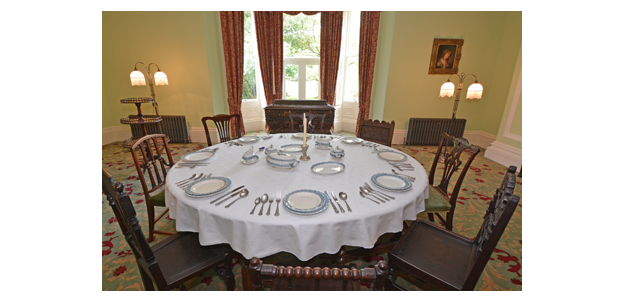 53 Ionic cast iron radiators from MHS Radiators have been fitted as part of the multimillion pound restoration of Sewerby Hall in East Riding, Yorkshire. The radiators were installed at the Grade 1 listed historic country house prior to it reopening to the public.
The installation was undertaken by F.R. Scotts Ltd, under the supervision of the Infrastructure & Facilities Department at East Riding of Yorkshire Council, which employed local contractor William Birch & Sons to fit the Ionic radiators. The new products replaced the existing panel radiators and fan convectors, which were deemed to be unsympathetic within the historic building. Dating back to 1714, Sewerby Hall has seen its interior restored to how it would have looked in 1900. 
Commenting on the project, Matthew Lawson, Assistant Principal Engineer (Mechanical) at the Infrastructure & Facilities Department, East Riding Council, said: "In order to get the most authentic look possible, we studied a set of photographs of the building circa 1900, which were held in the Sewerby archive. One of these pictures showed a cast iron column radiator so, in combination with historic reference data from English Heritage, we undertook the exercise of sourcing a modern equivalent. We found the most suitable, similar product currently available to be the Ionic cast iron radiator from MHS."
Additional works completed on the project included the reinstatement of the service wing and working kitchen. The historic family interiors have also been refurbished with specially selected pieces of furniture from the national collection at the Victoria and Albert Museum, London.
Ideal for traditional or contemporary settings alike, the versatile Ionic cast iron column radiator from MHS combines classic, authentic styling with modern reliability and comfortable heating. Sturdy floor standing models with integral feet or wall mounted versions for ease of siting are available. All radiators are supplied as standard in a primer that requires painting or, alternatively, can be fully factory painted by MHS to many RAL colour finishes (additional costs apply) to blend with almost any colour scheme. 
Ionic is part of MHS Radiators' collection of designer, multi-column and traditional radiators and towel rails. For more information about MHS Radiators, please visit www.mhsradiators.com.